Red Arrows hit the mark with smart talk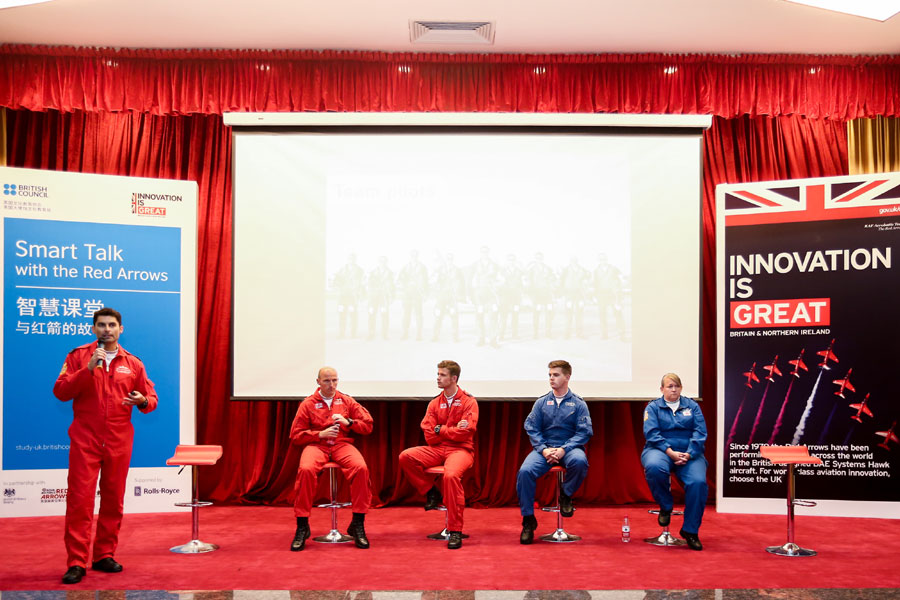 The Red Arrows give talk on the stage, Oct 25, 2016. Photo provided to chinadaily.com.cn
Though popular both at home and abroad, they never take the applause and compliment for granted.
"We are famous as a team, not as individual. Each successful task leans on every teammate's hard work. If someone thinks his job is more important than others, he can't be one of us," David said emphasizing the importance of teamwork.
"Collaboration matters a lot for us. You need to completely trust your teammate during an operation," said Synchro Leader Steve Morris.
Flying British-built fast-jets, the Red Arrows have completed more than 4,800 displays since its establishment in 1964.
They will attend the 11th China International aviation and aerospace exhibition in Zhuhai from Nov 1-6, along with other top level aerobatic teams, including Russian Knights, Russia's Swifts Aerobatic Team and China's Bayi Aerobatic Team of PLA Air Force.