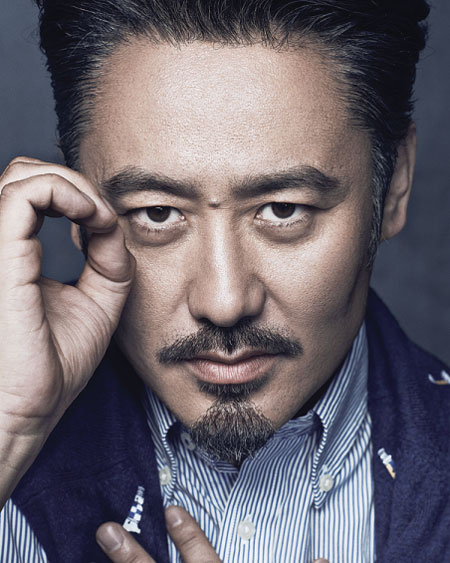 TV actor Wu Xiubo looks for roles that can set him apart from his industry peers, he tells Han Bingbin.
Wu Xiubo, 46, looks sharp in his slim-fit suits and vintage coiffure, and speaks gently with a shy smile. Among Chinese TV stars of his generation, he is probably the only one to still present a middle-class image of himself. Among the country's most celebrated names in popular culture, Wu's rise to fame within a few years is an inspiring story.
After graduating from the China Central Academy of Drama in the 1980s, Wu spent years in jobs that led him nowhere close to a fulfilling acting career. He made a living from running a restaurant among other activities, and was even misdiagnosed with intestinal cancer, leaving him traumatized for a long time.
His fate took a turn in 2010, when his role as an undercover Communist Party member in hit TV show Before Dawn made him a household name. Other than his passion for acting, his supportive wife and two teenager sons helped him cope with earlier hardships.
In his latest TV work, Divorce Lawyer, which recently concluded a successful run nationwide, Wu played a divorced divorce lawyer, who after his "wife's betrayal" is conflicted about his own desire to go astray and not finding the courage to do so.
"I have similar questions about marriage, love and personal stance as the character does. At a time when the public is looking at divorce differently, I feel truly grateful that I am able to participate in a play that also records my own attitude," says Wu, who has managed to keep his private life away from media scrutiny.