Lowdown on the high life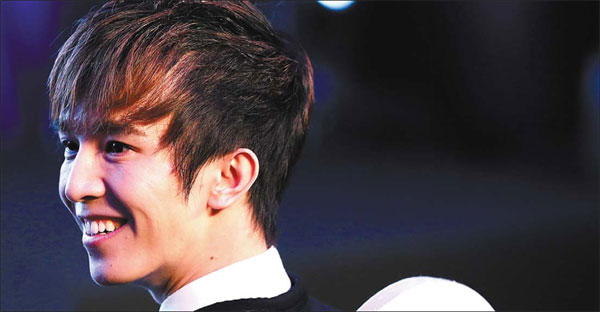 Guo Jingming has long been a successful writer and businessman, and he is now attempting to enter the world of filmmaking. Jiang Dong / China Daily
Limelight |Guo Jingming
Related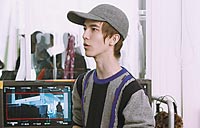 A new film based on a best selling author's novel idealizing materialist life
style
s reflects his super-rich value system - or does it? Liu Wei reports in
Shanghai
.
It's no secret China's best selling writer Guo Jingming leads a luxurious life - and he has made sure that's public information. His story resembles those of his 15 novels, the latest of which sold 1.4 million copies in two months. His books are full of fantasy and romance, with idealism occasionally conflicting with materialism - but not enough to stop the constant mention and wearing of Louis Vuitton, Hermes and Dior.
The 30-year-old writes and has directed a film about themes borrowed from his experience. The film Tiny Times, adapted from the first installation of his namesake literary trilogy, will premiere on June 27.
The title correctly suggests the movie doesn't delve into grand historical reckonings or social transformations.
Rather, it falls somewhere between Gossip Girls and Sex and the City - minus the sex.
The film follows four college girls' love lives and budding careers in Shanghai. It presents larger-than-life scenes, starring the sexiest young divas. The characters study in a palace-like college, and their dormitories are like princesses' fortresses. At least two characters sleep with a blanket emblazoned with Hermes logos.
While fantastical in presentation, Guo's vision is pragmatic in approach.
"Surveys show China's filmgoers are aged 21 on average - two years younger than last year," he says.
"And this is only the average. So you can imagine how many are even younger. Film audiences are changing but the films aren't. It's the elephant in the room you pretend not to see."