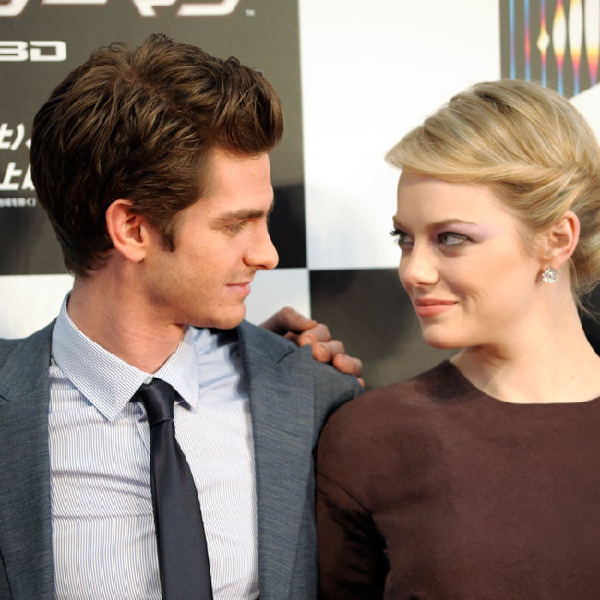 Emma Stone and Andrew Garfield [Photo/Agencies]
Emma Stone and Andrew Garfield didn't attend the
Oscar Awards 
last Sunday due to "personal reasons".
The couple were meant to be hosting the event, held in Los Angeles, at the weekend but the pair reportedly never flew in from New York City, and friends believe their absence was for something serious.
A source told RadarOnline: "It was disheartening to learn that Emma and Andrew cancelled on the Oscars and the Vanity Fair party literally last minute for a personal matter.
"If it were a fight or something between them one would have just came without the other, but this seemed to be more of something going on with one of their families."
Pals close to the pair - who have been dating since 2011 - are worried their decision to skip the awards ceremony could be down to Emma's mother falling ill again.
Krista Stone was diagnosed with triple negative breast cancer, known to be highly aggressive and tough to treat, in 2008 but beat the disease later that year.
The source explained: "Everyone just hopes Emma's mum didn't detect another case of cancer or something.
"Emma and Andrew don't have any other press obligations in the next two weeks, so hopefully whatever it is, they will have some time to themselves to deal with it."