Matthew McConaughey wants award to inspire kids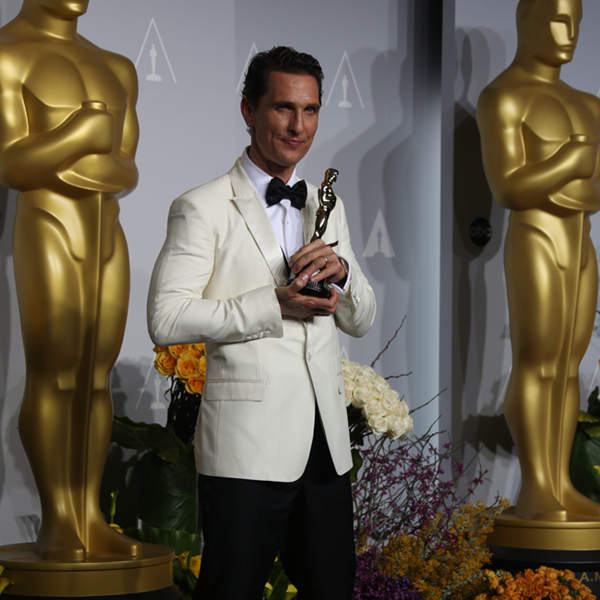 Matthew McConaughey at the Oscars [Photo/Agencies]
Matthew McConaughey hopes his Oscar win will inspire his children.
The 44-year-old actor - who has children Levi, five, Vida, three, and Livingston, 14 months, with wife Camila Alves - picked up the Best Actor prize for 'Dallas Buyers Club' last Sunday and wants it to teach his kids they can achieve their dreams if they work hard.
He said: "The lesson that they'll hopefully kind of get is that whatever you're going to do, if you put your head down and do it as well as you can right now, sometimes a little reward comes your way later in life."
Matthew revealed his kids would have seen his win as they were tuning in at home.
He said: "My family is very obviously important to me as anybody's family is. My kids are at home, they're watching Pappy and we told them, 'What is tonight about?' They said, 'Pappy is up for an award with four other men that they're deeming excellent work in what I do'.
"I think they understand that Dad did good tonight."
Though the Dallas Buyers Club' actor was thrilled by his win and is thankful for his achievements, both personally and professionally, he insists he has more to do.
He told 'Access Hollywood': "I've got so much in my life to be thankful for and there's still so much more to do. There's so much to be thankful for and I find the more that I can be thankful for the things that I do have, the more I nurture those things, the better they grow."