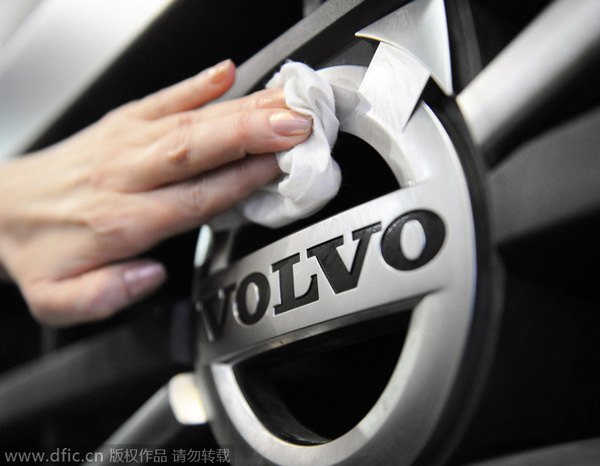 A worker scrubs the logo at Volvo Group's assembly plant in Kaluga, Russia, Jan 20, 2009. [Photo/IC]
STOCKHOLM - Volvo Cars continued its global sales momentum last month, posting an 8.7 percent of sales growth in August compared to the same month in 2015. It was its 15th consecutive month of growth.
According to a company press release, Volvo Cars posted a sales increase of 10.1 percent for the first eight months of the year, compared with the same period last year, with growth in all main sales regions.
Sales of the new Volvo XC90 were the main growth driver globally, while the XC60 continues to be the best-selling model overall.
The United States was Volvo's fastest-growing key market over the year-to-date period, reporting retail sales of 52,917 cars, representing an increase of 29.5 percent. The new Volvo XC90 continues to be the best-selling Volvo model in the United States, followed by the XC60. Sales there were up 31.3 percent in August.
Sales in China also continued to increase with year-to-date growth now close to 10 percent after a strong August. Total retail sales for the first eight months amounted to 54,496 cars. The best-selling models are the locally-produced Volvo XC60 and S60L models.
Sales in Western Europe were up 7 percent year-to-date with demand in several key markets including Germany, Britain, Italy and France. The Volvo XC60 is the best-selling model in the region.
Volvo Cars, which was acquired by Chinese automaker Geely in 2010, employs nearly 29,000 people worldwide.