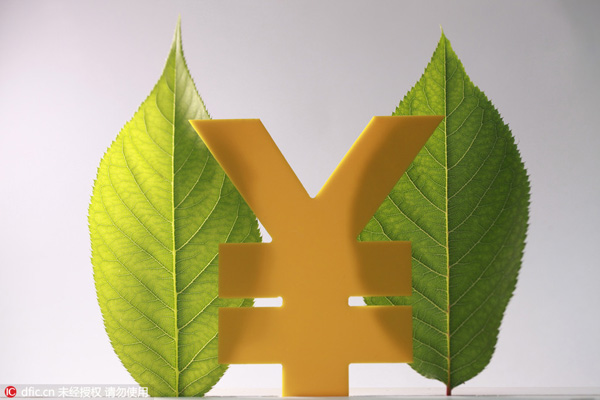 Economists have called for improved clarification and transparency of green bonds products, at a time when the market remains in its initial development stage.
Ma Jun, chief economist at the People's Bank of China's research bureau, said on Monday that "quite a lot of efforts are needed on issuers and regulators sides", after top level designs sent strong positive signals to support the development of the green bond market and lower future uncertain expectations for investors.
Ma referred to the Guidelines on Establishing the Green Financial System, co-issued by seven ministries and released in late August.
Although China has now become the largest issuer of green bonds - at a total value of 120 billion yuan ($17.99 billion) in the first seven months of this year - a lack of a clear definition of what can be deemed green may limit the appeal to investors, according to Ma.
Zong Jun, head of the China Central Depository and Clearing Co's R & D department, say investors may be confused when they find the standards of what can be labeled as green in China is different from that in other countries' markets.
In the meantime, potential investors may remain concerned at a time when they have little knowledge about risk and performance data related to green bonds products.
"Green bond indices that evaluate past performance of products would help to fill the gap," he said.
Liao Yuan, deputy manager of Beijing-based CECEP Consulting Co, a third-party certifying body, said more environmental information disclosure, such as evaluation of the progress of projects with green investments, would help investors' decision making.
Shui Ruqing, CEO of CCDC, stressed that efforts in infrastructural construction as such would help guide investment flowing to green industries.