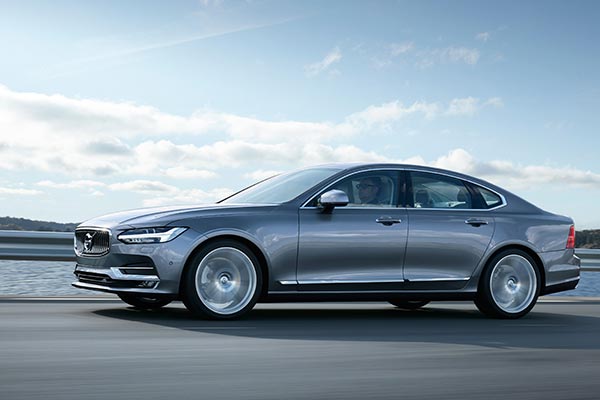 The new Volvo S90 comes with a host of technologies, such as cloud-based apps, and allows autonomous driving. [Photo provided to China Daily]
STOCKHOLM - Volvo Cars posted a 9.3 percent increase in retail sales globally in July ,said the company's press release on Tuesday.
In July, Volvo Cars sold 41,681 cars globally. Sales of the new Volvo XC90 were the main growth driver globally, while the XC60 continues to be the best-selling model overall. Global growth for the first seven months was 10.3 percent.
The United States was Volvo's biggest market in July, reporting a sales increase of 52.3 percent versus the same month last year. Retail sales amounted to 8,556 cars. The new Volvo XC90 was the best-selling Volvo model in the United States with the XC60 in second place.
Sales of Volvo cars in China amounted to 6,171 cars in July, up 5.8 percent versus the same month last year. The best-selling cars were the locally produced Volvo XC60 and S60L models.
Sales in Europe as a whole amounted to 20,502 cars, up 0.1 percent. The Volvo XC60 was the best-selling model in Europe while the new XC90 represented most of the growth for the month.
Volvo Cars, which was acquired by Chinese automaker Geely in 2010, employs nearly 29,000 people worldwide.