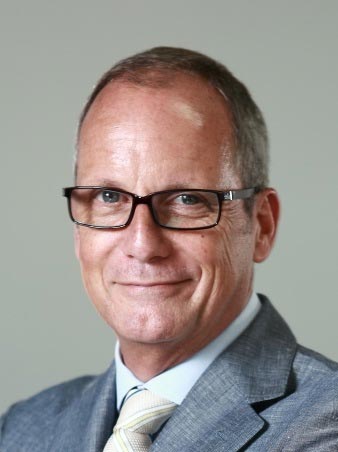 Mark Bishop, JLR IMSS President. [Photo provided to China Daily]
British carmaker Jaguar Land Rover and its Chinese joint venture announced the appointments of Mark Bishop as President of Integrated Marketing, Sales & Service (IMSS), and James Hu as deputy president of IMSS.
Effective from Monday, Mark Bishop and James Hu will jointly lead Jaguar Land Rover China and Chery Jaguar Land Rover's IMSS, the organization responsible for the marketing and sales of Jaguar and Land Rover and Chery Jaguar Land Rover products in China.
The companies hope the new appointments will strengthen the leadership team and reinforce the shared commitment that Chery Automobile and Jaguar Land Rover have to a collaborative marketing, sales and service structure in the China market, according to the press release.
Bishop used to work with BMW and Porsche in retail as well as for OEMs. He has worked in the UK, the Middle East and Africa and has been in China for the past 10 years. He was previously the Managing Director of Porsche China and was most recently Group Director of Jebsen and Co Ltd and the Head of its Luxury Business Unit.
Hu, currently EVP Customer Service & Deputy Chief Sales Officer, has been Deputy Chief Sales Officer of CJLR since 2012 as well as EVP Customer Service of IMSS since its inception in 2014. Before joining CJLR, he was CEO of the Lifeng Group, a dealership group that included stewardship of a number of premium brands. Prior to that Hu spent over 10 years with GM, later as Chief Sales Officer of one of their Chinese joint ventures.