To mark the International Consumer Rights Day on March 15, China Central Television broadcast a program that exposed business misconduct by several companies.
The live show on Sunday revealed a number of consumer rights violations by companies, including auto dealers, mobile operators and gasoline producers.
Now let's take a look at the major illegal business exposed on the program.
1. Prank calls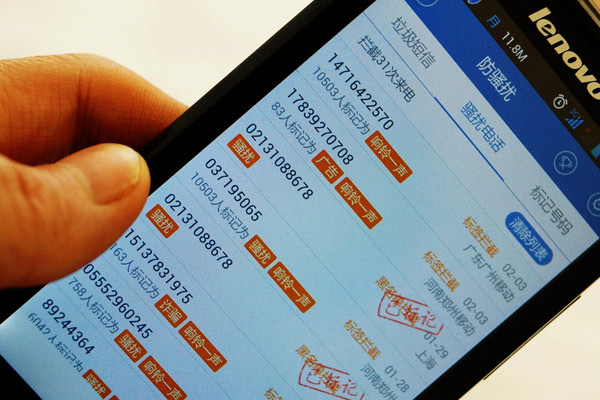 A citizen in Tianjin shows the blocked prank call numbers on the cell phones, Feb 4, 2015. [Photo/IC]
Mobile operators China Mobile and China Tietong are the hidden forces behind prank calls, the program claimed.
The two operators allow unidentified call centers, whose call numbers are "10086", the service hotline of China Mobile, and "110", the emergency call number in Chinese mainland, to get through.