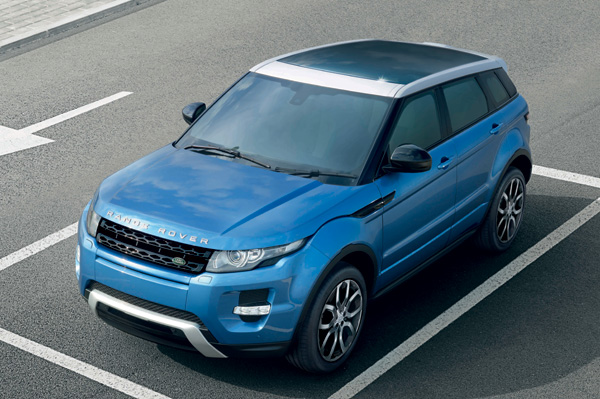 Evoque, the first China-made model from Land Rover has four derivatives retailing between 448,000 and 582,800 yuan. [Photo provided to China Daily]
China's quality watchdog has asked British luxury carmaker Jaguar Land Rover to recall Range Rover Evoque SUVs, following a media report which said the vehicles used faulty gearboxes.
The Tata Motor Ltd-owned carmaker must take immediate measures to recall and repair defective vehicles and extend their warranty period, the General Administration of Quality Supervision, Inspection and Quarantine (AQSIQ) said on its website on Thursday.
AQSIQ said it had also asked the firm and its dealers to contact buyers to organize after-sales services like repairs, and had advised customs authorities to monitor imports of the Evoque SUVs.
Chinese state television on Sunday criticized Land Rover for gearbox problems in some of its vehicles in a consumer show that also targeted other carmakers such as Volkswagen AG and Nissan Motor Co. Land Rover apologized to its customers on its microblog.
Land Rover, which is among carmakers being probed in China, in October forecast sales growth in China to roughly halve this year amid slower expansion of the world's largest auto market.
Related: Land Rover promises to fix gearbox fault, By Dai Tian, China Daily
Land Rover responded to malfunction complaints regarding its Evoque cars, saying the fault in gearbox will be fixed through software upgrade, reported China Central Television on Tuesday.
More than 36,000 Evoque cars involved have been sold in China, and around 22 percent of them have received software upgrades, said Wang Yan, vice-president of public relations at Land Rover China, to the news.