Cities in the Beijing-Tianjian-Hebei region saw better air quality in April compared with the same period last year, while cities in the Yangtze River delta and Pearl River delta experienced a decline in air quality, according to the Ministry of Environmental Protection.
Among the 74 major cities monitored in China, seven of them - Shenzhen, Xiamen, Haikou, Kunming, Guiyang, Nanchang and Lhasa - enjoyed a full month of better air quality.
Here let's look at the 10 cities with worst air quality.
Tangshan
Tangshan is a large industrial city in northeastern Hebei province.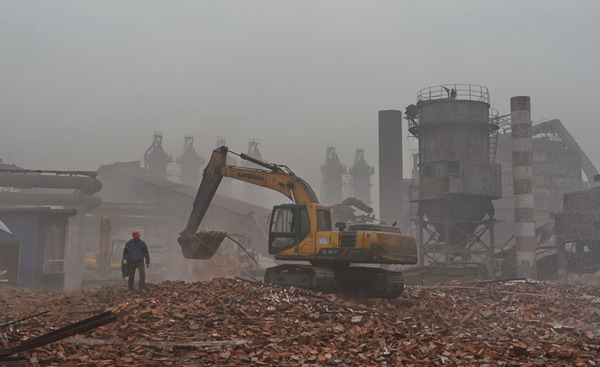 A 450-cubic-meter blast furnace is exploded in Tangshan city, Hebei province, on November 24, 2013. [Photo/Xinhua]