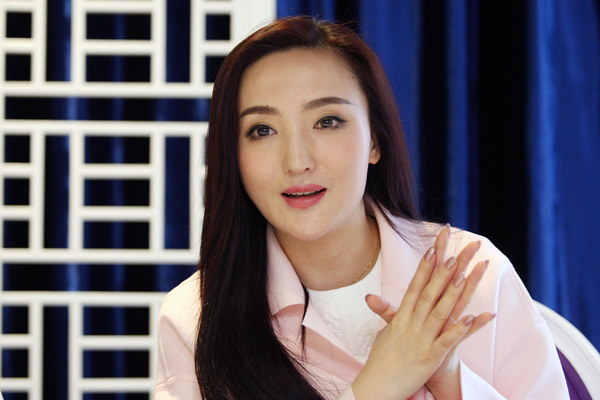 Ma Yingying, CEO of Lux Shine Media. [Photo/China Daily]
Ma Yingying says women are increasingly making their mark in Chinese business. The 33-year-old chief executive officer and founder of Lux Shine Media Company, which stages modernized performances of Peking Opera, says there is now a complete break from the male-dominated business environment of the past.
"There are many excellent female entrepreneurs around me. I also see that more women are starting their own business in today's China.
"I think women have many natural advantages. They are detail-driven, they have great judgment and they have an innate sense of how to negotiate. In ancient China, women were supposed to follow their parents, husbands and children around. Not anymore."
Twenty years after Hillary Clinton addressed the United Nations Fourth World Conference on Women in Beijing on women's rights when she was first lady of the United States, there is now evidence of women advancing in business life.
According to the 2015 Women in Business Survey by business advisers Grant Thornton, there are now more women in business leadership roles in China than many countries in the West.
Nearly a third-32 percent-of business leadership positions in China are held by women, compared with 20 percent in the US.
China is, in fact, ahead of all major European economies, with Italy at 24 percent, France at 23 percent, the United Kingdom at 20 percent and Germany at 16 percent.
African countries, although faring well by international standards, are also behind China, with Botswana at 30 percent, South Africa at 28 percent and Nigeria at 21 percent.
Latvia is the most female friendly, with 40 percent of its business leaders being women, closely followed by Russia at 39 percent.
Former TV presenter Ma, who was speaking in her office at the Kun Tai International Plaza in Beijing, said there has been a change in attitude in China as the economy has opened up.