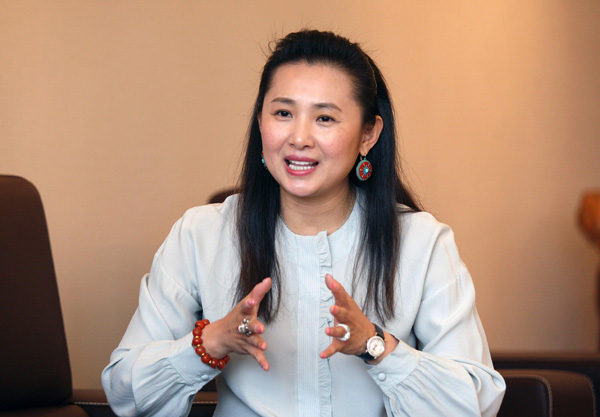 Yang Yaning, chairman of Hong Kong Key Point Capital Group. [Photo/China Daily]
Ma Li, associate professor of organizational management at Guanghua School of Management at Peking University, said economics factors can still play a big part.
"When employers are thinking from a pure economics perspective, it is better to hire males than females because females on the whole are going to work less than males because at some point they are going to have babies and a career break."
Paid maternity leave is 98 days in China, compared with 16 months in Sweden and 12 to 14 months in Germany, where it is possible for women to take up to three years' leave, if part of it is unpaid.
King at Grant Thornton said there may be an inverse correlation between the length of maternity leave and female advancement, with Germany having one of the lowest proportions of women in leadership positions at 16 percent.
"If someone takes three years away from work, there is a real danger of them falling behind in skills and there is also the issue of whether someone really wants to go back into the workplace after that sort of break."
In China many women now have prominent roles in business and feature in the Fortune Top 50 Most Powerful Women in Business internationally.
In the Grant Thornton research, however, China does not fare so well in terms of the proportion of women in senior management occupying the role of chief executive officer.
Only 7 percent of them get the top job, which is higher than the 6 percent in either the UK or the United States, but is well behind Germany at 11 percent and Italy and France at 14 percent.