The United Kingdom honored Bob Grace, regional president of Jaguar Land Rover Greater China, who was named an Officer of the Most Excellent Order for services to the automotive industry and promoting British trade in China.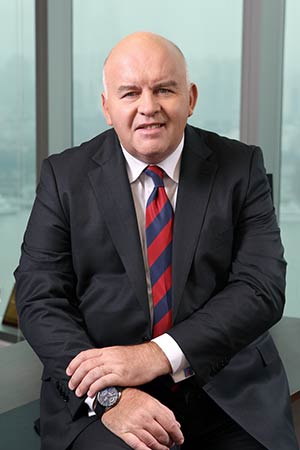 Bob Grace, regional president of Jaguar Land Rover Greater China. [Photo / provided to chinadaily.com.cn]
Officer of the Most Excellent Order of theUnited Kingdom, OBE for short, is one of the British orders of chivalry. Grace's receiving this honor fully reflects the UK's high-level endorsement of the effort and contributions made by Grace and all the members of Jaguar Land Rover China.
A native of Coventry, Grace steered JLR's contribution to UK exports to China through spectacular growth, with China overtaking Britain to become JLR's largest market since his appointment in August 2010.
JLR's annual sales in China significantly increased from 26,000 units in 2010 to more than 100,000 units by late November 2014. Currently, JLR is ranked as the fourth largest premium carmaker in China in terms of market share.
Additionally, the strong Sino-UK trade relationship built by JLR helps support more than 30,000 jobs in the UK, and has also contributed to more than 10,000 jobs in China including indirect employees, apprenticeship training programs, charitable giving and sponsorship of UK arts in China.
In addition to business development, the effort JLR has put into corporate social responsibility and Sino-UK cultural exchange has won wide recognition from Chinese society. Supported by JLR China Children & Youth Dream Fund, established in May 2014, a series of CSR programs have been launched.
Grace's involvement and endorsement in these programs reflects his dedication and sincerity to caring for the development of Chinese children and youth.
On receiving news of his award, Grace said, "It's been a privilege to lead the Jaguar Land Rover business here in China. I am indebted to the trust placed in me, to my great Jaguar Land Rover China team, the values passed to me by my parents, and the strong support of my wife Veronica and my five kids".
The secretary-general of the World Health Organization Chenfeng Fuzhen, Chinese writer Jin Yong, British writer J. K. Rowling, and Jaguar brand ambassador David Beckham have also been decorated with an OBE in the past.