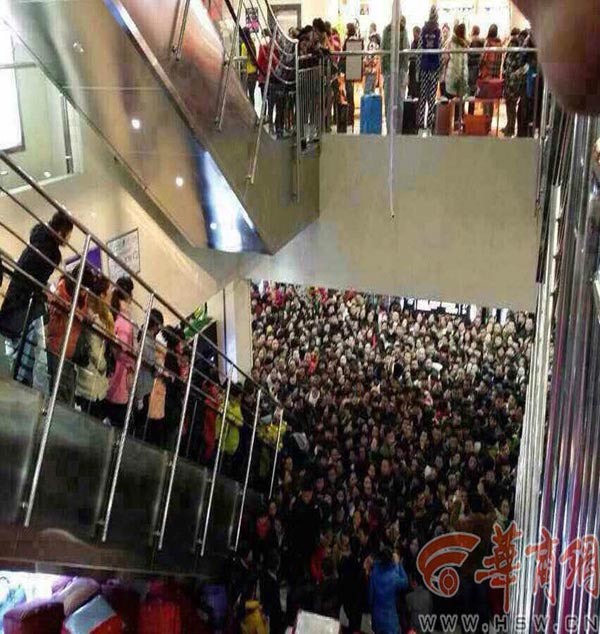 Hundreds of people are seen scrambling to get the free gifts in a department store in the city of Yan'an in northwest China's Shaanxi province, on Saturday, Jan 3, 2015. [Photo: hsw.cn]
Hundreds of people swarmed into a department store in northwest China's Yan'an city for free gifts on January 3, 2015.
The store had earlier advertised that people could get merchandise like blankets or pillows worth 398 yuan, if they could get 38 "likes" from their friend's circle after posting promotional message for the department store on their social messaging service, Wechat.
The scene at the store became chaotic as more and more people scrambled to grab the discounted items.
Police arrived on the scene and persuaded the crowd to disperse and ordered the store to stop the promotion immediately.
No injuries have been reported so far.