Since the notion of artificial intelligence became a hot topic around the world, experts started to list the jobs that are most likely to be replaced by robots.
It is no surprise to find that highly repetitive jobs are on the list, but some are beyond imagination to most of us-at the moment.
1. Factory workers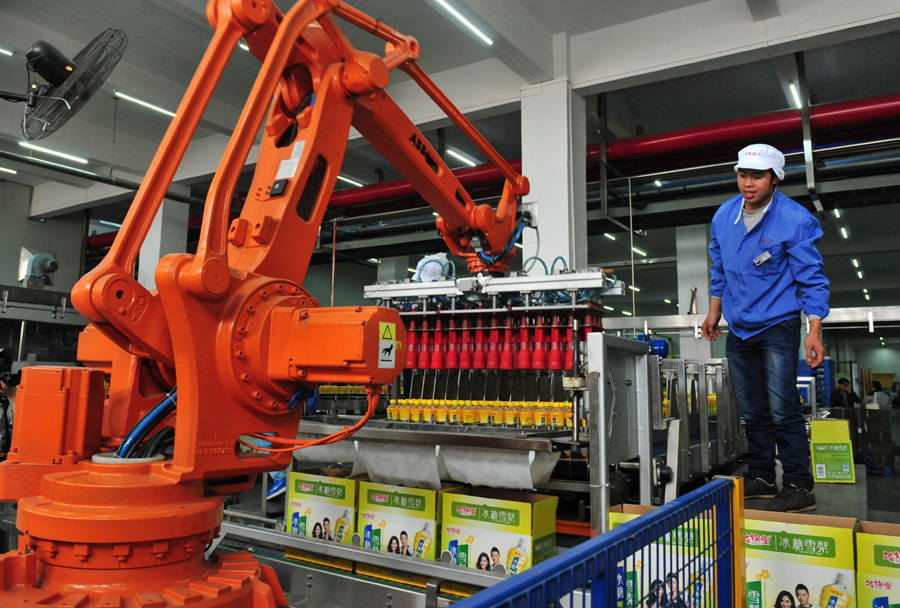 A food processing factory uses robots to package products to deal with the labor shortage in Jinjiang, Fujian province. [Photo/Xinhua]
Experts say that the more repetitive a job is, the more likely it is to be done by robots. Skills required in the manufacturing sectors are relatively low and repetitive. In most factories, workers could be replaced by robots because they are repeating only one or two actions every day.
While China is at the crossroads of upgrading labor-intensive industries for higher profits and efficiency, robots are the perfect choice for factory owners to replace humans, whose salaries have been rising in recent years.
Zhang Ruimin, CEO of China's leading home appliance company Haier Group, said that the company cut 16,000 employees last year. Among them, more than 6,000 were manufacturing workers replaced by robots.
"The robots can guarantee a long-time single-standard repetition of work, which is impossible for humans," he said.
And more importantly, robots will not establish a union and go on strike for more pay or less hours.