10. Nurses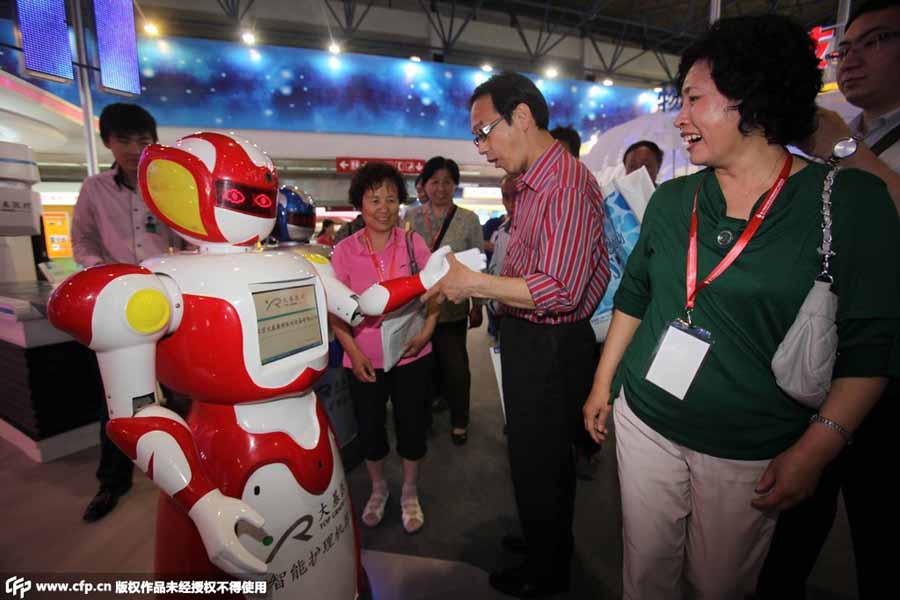 A nursing machine shakes hands with a man at China International Exhibition Center during 14th China Beijing International High-Tech Expo in Beijing on May 18, 2011. [Photo/CFP]
Nursing is hard work. With the growth of the aging population in China, nursing workers are in short supply. Robots will be able to relieve people from doing labor- and stress-intensive work.
Siasun Robot & Automation Co in Shenyang, Liaoning province, has developed a nursing machine that can tell jokes, play music, can be depended on to deliver food to a patient punctually, and will do all that is required if there is an emergency.
In the United States, experts are developing a robot that can replace humans to attend Ebola patients so that humans can avoid being infected by the virus.