Danfoss feels right at home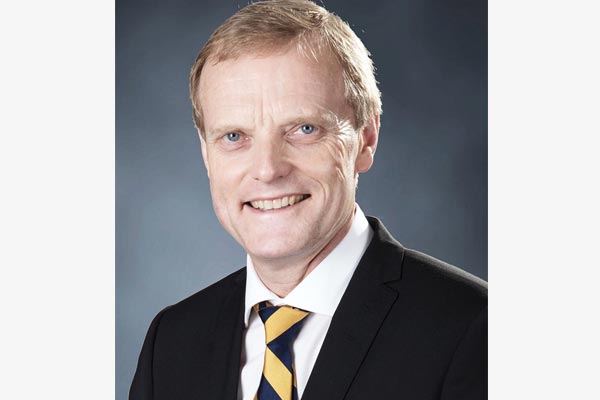 Kjeld Stark, president of Danfoss China.
China's massive urbanization and green transformation has helped Danfoss, Denmark's largest industrial group, to report its strongest growth in six years in 2016, according to its China president.
Danfoss China turned out 4.25 billion yuan ($617 million) in sales revenue last year, up 10 percent from 2015, outperforming the group's other regions. Danfoss worldwide registered 39 billion yuan revenue in 2016, up 3 percent year-on-year.
"China is our second-largest market, after the United States. Danfoss has benefited from the increasing demand in infrastructure, food supply, energy efficiency, and climate-friendly solutions as the country's urbanization and green transformation goes on," said Kjeld Stark, president of Danfoss China.
Such growth is of great significance, according to Stark, given that the Chinese economy is slowing down in growth rate. "It indicates that the real economy has responded to the government's call for green restructuring, promising an exciting future for energy efficiency, environmental protection and green industries."
In recent decades, China has experienced the world's largest and fastest urbanization in history, with the urbanization rate reaching 57.35 percent in 2016, said Fan Hengshan, deputy secretary-general of the National Development and Reform Commission at an EU-China forum on sustainable urbanization in March.
Some 20 million people are moving from rural to urban areas each year, but such unprecedented urbanization is challenged by the overpopulation, shortage of resources and limited capacity of the environment, he said.
With its products and services covering refrigeration, air conditioning, heating, motor control and mobile machinery, Danfoss is well suited to support urbanization.
The Danish industrial giant looks to generate more than 5 billion yuan in sales revenue in 2017, and continue its investment in China, according to Stark.
For example, the company's first assembly line of oil-free compressors will be in full production in its Haiyan base in Zhejiang province in September. The line will mainly serve the domestic market in meeting growing demand for energy efficiency and green growth.
An application development center, involving an initial investment of more than 100 million yuan, will also be established in Haiyan campus to collaborate with OEM partners to create the innovative and differentiated solutions for the future.
"Innovation is in our DNA, and it is also one of the most important ways we are investing in the future," said Stark. In recent years, more than 4 percent of the company's annual sales revenue was invested in research and development, far exceeding the industry average.