Home / Business / Biz Photos
Bike sharing around the globe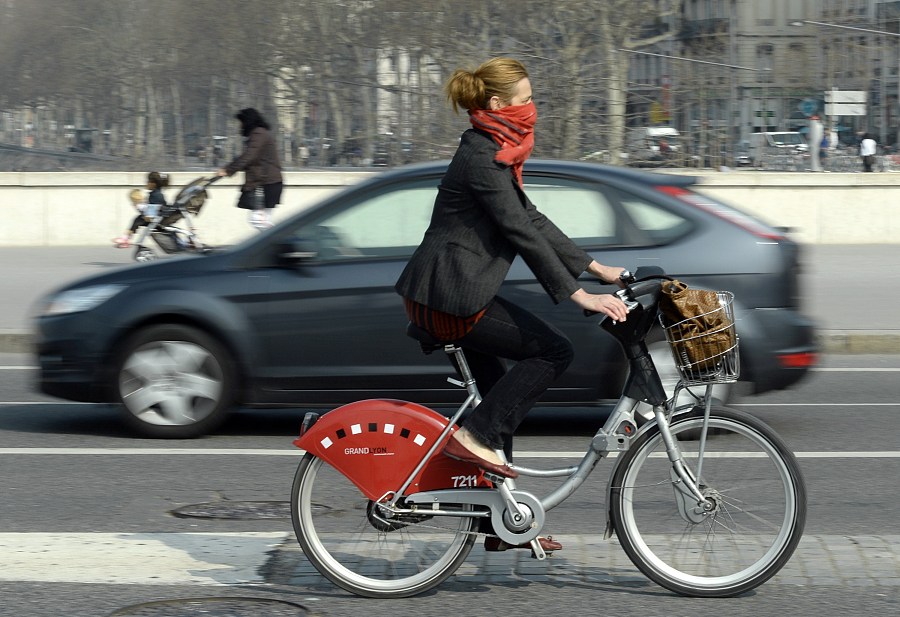 A woman rides a share bike during an episode of heavy pollution in Central Lyon, France, March 14, 2014. [Photo/VCG]
Bike-sharing has been promoted in some foreign countries for many years.
Paris launched a massive bike-sharing scheme in 2007 with more than 10,000 cycles.
London and Barcelona have similar programs, while there are more than 120 bike sharing projects in the United States.
Unlike the China's popular Mobike, ofo and Bluegogo, most share bikes in foreign countries must be parked at designated areas.
The ways of charging vary from pay-per-ride to a daily, weekly or monthly payment.
Indego, a bike-sharing platform in Philadelphia, for instance, puts a third of its 600 bikes in low income communities and allows users to pay in cash if they don't have a credit card or bank account.