Top 10 most popular cities during Qingming holiday
Shanghai topped as the most popular family-friendly destination during Tomb Sweeping Day, or Qingming holiday, an industry report showed.
The number of tourists surged 1.89 times year-on-year during the three-day break, the first public holiday since the Spring Festival, according to travel site Lvmama.
Japan, Southeast Asia, Australia and New Zealand were top destinations for outbound travels.
More than 93 million people took advantage of the national holiday, travelling and visiting parts of China, according to data from the country's National Tourism Administration.
Road trips were the main form of transportation, followed by railway with 35.02 million passengers.
Here are the top 10 cities in China that saw most holidaymakers during the break according to Lvmama.
10. Chongqing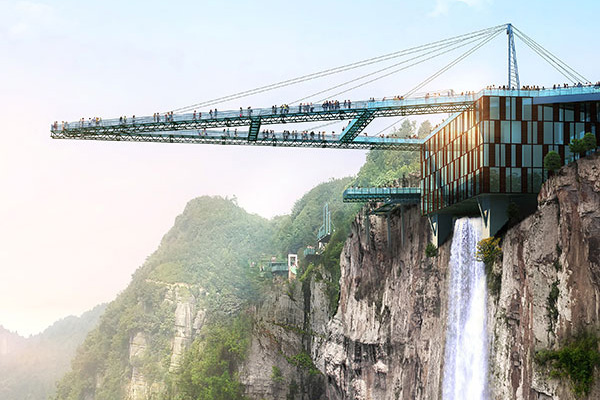 A theme park in Wansheng, Southwest China's Chongqing, is expected to unveil an 80-meter-long glass skywalk, which could break the Guinness World Record. [Photo provided to chinadaily.com.cn]