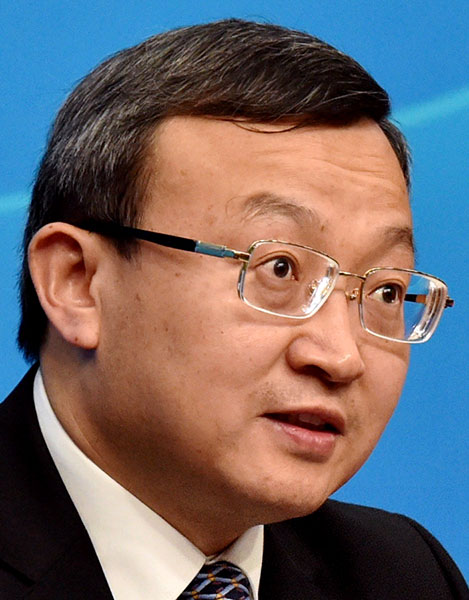 Wang Shouwen, vice-minister of commerce
Move aimed at creating open and transparent system
Leaders attending the G20 Summit are likely to reach an agreement on a set of guiding principles on global investment, in a bid to spur declining investment activity, a senior Chinese commerce official said on Saturday.
If approved by the G20 members, the document would be the world's first multilateral agreement guiding global investment and a milestone in the global effort to create an open and transparent investment environment, Vice-Minister of Commerce Wang Shouwen said at a news conference ahead of Sunday's summit opening in Hangzhou, Zhejiang province.
The document, Wang said, will lay out a set of key principles, including a stance against investment protectionism and placing emphasis on policy stability and consistency.
"There are as many as 3,300 investment agreements in the world with different market access standards and regulations ... which resulted in a fragmented system and caused confusion and inconvenience for investors," Wang said. "The purpose of creating the guiding principles is to provide a common reference and to improve global coordination in facilitating cross-border investment."
Sun Xiao, policy director of the B20's China Organizing Committee, said, "It is necessary for major economies and international organizations to reassess the current investment agreements to build a more effective standard to better resolve disputes and assist global investment activities.
"For China, as the country's economy is undergoing a structural adjustment and industrial boom, it will encourage more global companies to invest in the country's environmental protection and modern service sectors to assist in the development of supply-side reforms."
Wang, the vice-minister, said China will continue to liberalize and improve its investment environment by reducing the number of items on the negative list, which specifies investment sectors that are off-limits to foreign investors. It allows industries not on the list to follow the same new investment rules as domestic firms.
China has revised four key investment-related laws to facilitate growth.
The European Chamber of Commerce in China said in a statement on Saturday that incorporation of the negative list approach into the legislation is commendable, but far more needs to be done.