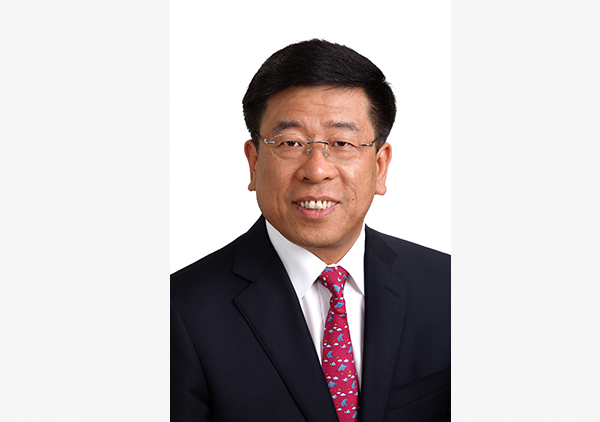 Ren Hongbin, chairman of China National Machinery Industry Corp. [Photo provided to China Daily]
Call for standard contract treaty, criteria to support private capital investments
The infrastructure task force of the Business 20 summit will urge G20 leaders to encourage development banks and institutes to support private investments in infrastructure projects, the task force's chairman said on Tuesday.
Ren Hongbin, the task force's chairman and chairman of China National Machinery Industry Corp, said G20 governments should jointly establish a standard contract treaty and criteria for the public-private partnership model, to further protect the rights of private investors.
The Boston Consulting Group predicted that G20 countries could potentially add an extra $2 trillion of new business and 30 million jobs per year in the long term with the right policies and their effective implementation to develop the infrastructure sector.
"China is well-poised to take on future infrastructure projects with the establishment of the Asian Infrastructure Investment Bank, as well as the Belt and Road Initiative," said Ren.
The infrastructure and trade network proposed by China in 2013 envisions a Silk Road Economic Belt and a 21st Century Maritime Silk Road, covering about 4.4 billion people in more than 60 countries and regions in Asia, Europe and Africa.
Sinomach, the Chinese conglomerate with businesses in industrial tool making, construction equipment, agricultural equipment and infrastructure construction, already operates in 35 countries and regions in the two trading routes.
China National Heavy Machinery Corp, a subsidiary of Sinomach, is a prime example of a company actively involved in infrastructure projects. It is set to sign a contact with the Cambodian government, between August and September, to build its eighth power transmission network in the country for about $100 million.
The project will cover Cambodia's eastern provinces and supply power to more than 50,000 homes previously without electricity. The Sinomach subsidiary will run the country's Tatay hydropower plant for 37 years, after gaining franchise rights in June last year from Cambodian government, under the build-operate-transfer business model.
The Sinomach subsidiary will also build its biggest EPC project in Laos-an integrated coal mine and power station-by the end of this year. The project will take a total of 48 months to build. The group currently has four power-related projects in Laos.
EPC projects-or engineering, procurement and construction projects-are a common form of contract in the construction industry.
Sinomach, which has a total workforce of more than 110,000 employees, has more than 40 subsidiaries and 180 overseas service agencies. The company has a market presence in over 170 countries and regions throughout the world.
"Infrastructure is one of the few areas identified by the International Monetary Fund as having the potential to deliver strong productive gains across all kinds of countries, from the least developed to emerging, and developed nations," said Lin Guijun, professor of international business at the University of International Business and Economics in Beijing.