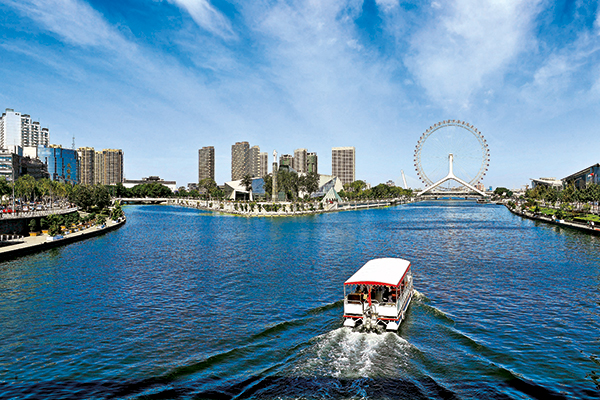 Thanks to the improvements in living and business environment, an increasing number of foreigners have chosen to live and work in the city. [Photo provided to China Daily]
Tianjin has seen great improvements in recent years in terms of its overall living conditions and business environment, which has led to an increase in the number of foreigners choosing to live and work in the city.
Michael Hart from the United States is one of them. He is managing director of Jones Lang LaSalle's Tianjin branch, and said that he has been happy to witness the changes in the city during his nine years there.
Hart's company is one of the world's five major real estate consulting agencies, and he said its decision to open a branch in Tianjin in November 2006 indicated its confidence in the city's future. Hart added that he saw the opening of the branch as a rare chance to establish his own team and get to know a new city. After moving to Tianjin with his family and joining the local US Chamber of Commerce, he found that for the first few years, he missed some of the things he had come to take for granted during the time he spent living in Taipei and Shanghai.