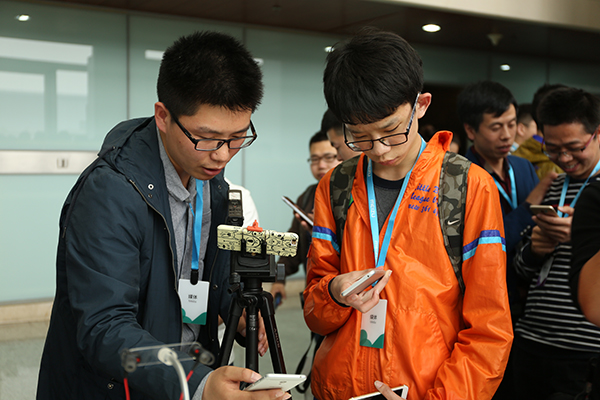 People check the new smartphones released by Meizu Technology Co at a launch ceremony in Beijing. [Photo/China Daily]
Qualcomm Inc, the biggest mobile phone chipmaker, is filing a lawsuit in Beijing against a Chinese phone maker, the first major test of a hard-won agreement with the Chinese government to allow it to enforce its right to charge fees for the use of its technology.
Meizu Technology Co is refusing to pay the United States company licensing fees that 100 other Chinese groups have already accepted and has also avoided negotiating in good faith, Qualcomm said in a statement.
By taking legal action of this type in China for the first time, Qualcomm is hoping that authorities will enforce the terms of a settlement it reached to end an antitrust investigation and to allow it to charge for its intellectual property.
The US company gets the majority of its profit from technology licensing. China is the world's biggest mobile phone market.
"We're asking the court to assist us and get them in compliance," said Don Rosenberg, Qualcomm's general counsel. "China is really making a concerted effort, including having special IP courts, to enforce intellectual property rights and to value intellectual property rights."
"We're putting our faith in the court system there and we wouldn't do that if we didn't think we were in capable hands."
In February 2015, Qualcomm announced it had paid $975 million to settle a case brought by China's National Development and Reform Commission accusing it of abusing its dominant position.
The agreement also set the terms for licensing fees that many Chinese companies hadn't been paying. That allowed Qualcomm, after what it described as often "tough" negotiations, to sign up most of China's major phone makers.
In the first quarter, Meizu had 0.4 percent of the world's smartphone market, ranking it 28th, according to market research company International Data Corp.