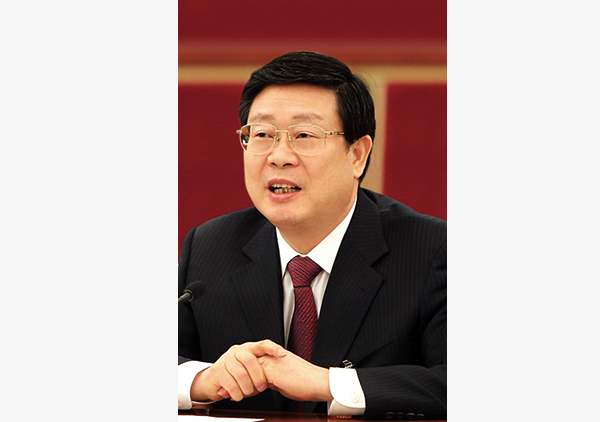 Huang Xingguo, acting Party chief and mayor of Tianjin. [Photo provided to China Daily]
City to focus on innovation, sustainability
Tianjin should push forward supply-side structural reform to provide it with more impetus for growth, said Huang Xingguo, acting Party chief and mayor of the northern port city.
He said reform should focus on innovation and expanding high-level and green supplies.
According to local statistics, Tianjin's gross domestic product grew 12.4 percent annually on average during the 12th Five-Year Plan period (2011-15).
The city's GDP hit 1.65 trillion yuan ($250 billion) in 2015, with per capita GDP of more than $17,000. In the first quarter of 2016, GDP increased by 9.1 percent year-on-year.
Thanks to supply-side structural reform, Huang said Tianjin has a relatively good economy and plans to push upgrades in 10,000 local enterprises this year.
Businesses are encouraged to upgrade their equipment and technology through financing or leasing.