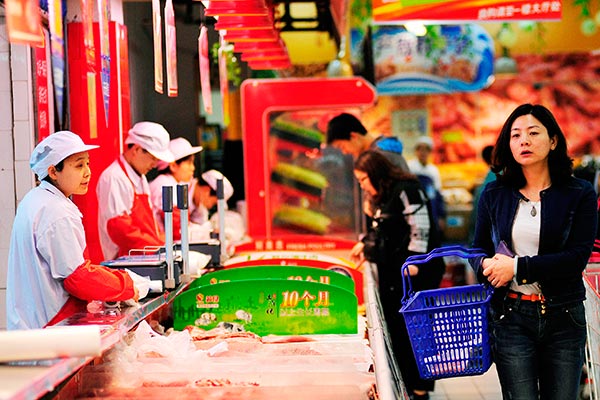 A supermarket in Nanjing, Jiangsu province. In the fast-moving consumer goods sector, buyers are shopping less in large format stores, and more in convenience stores.QU XING / FOR CHINA DAILY
German wholesaler Metro China is to speed up the development of its franchise business, and introduce its convenience store brand MyMart this year.
Jeroen de Groot, president of Metro China, said the firm has plans to open the first two MyMart stores in Shanghai, one at a major subway station and another close to a residential community.
More MyMart openings are scheduled in other cities across China, said de Groot, adding more details cannot be disclosed now, but will be disclosed in the near future.
The expansion of franchises is in line with the company's intention to optimize its business to satisfy the demand of customers and to support startups and small business owners in the market, said de Groot.
He said Metro will be prudent when choosing its franchisees, as the company will not risk its reputation in terms of quality and food safety.
The convenience stores will leverage from the German wholesaler's expertise in food safety, quality control and supply chain management.
Metro also made it clear that it welcomes not only professional, but also individual customers, who now account for some 40 percent of its 4.3 million registered members.
The company already has 82 stores in 57 Chinese cities, and also plans to open more supermarkets and smaller stores in the next five years.
"The move into the convenience store sector indicates Metro wants to take a share of the growing small format modern trade business," said Jason Yu, general manager of Kantar Worldpanel China.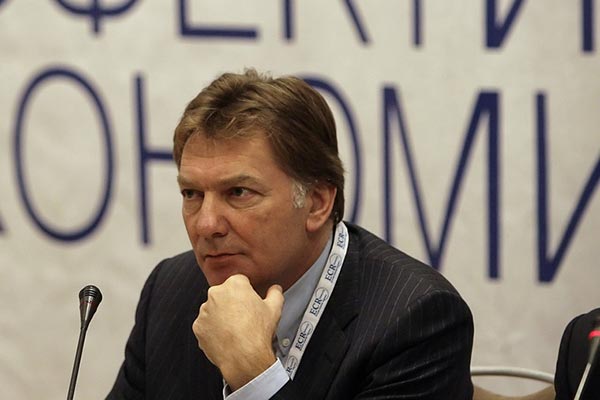 Jeroen de Groot, president of Metro China.[Photo/IC]
Kantar Worldpanel reported that in 2015 the convenience store sector in China grew by 9.3 percent.
In the fast-moving consumer goods sector, buyers are shopping less in large format stores, and more in convenience stores, specialist outlets and e-commerce channels, the report said.
Yu said the launch of MyMart obviously suggests a shift of strategy in line with the latest shopping behavior.
Challenges remain for Metro, however, as convenience stores are also becoming increasingly competitive, with more Japanese and local players.
"Scale is critical to achieve competitive advantage," he said.
"Metro will have to be very selective in the locations it chooses, and also maximize its strength in merchandising and sourcing."
Kantar has reported that spending in the fast-moving consumer goods sector grew by 3.5 percent last year, as the China economy expanded at its slowest pace in 25 years.
Modern trade, including hypermarkets, supermarkets, and convenience stores, continued to experience sluggish growth in line with the total market, growing by 3.3 percent from 2015.
The gap between international and domestic retailers has further widened as international retailers continued to lose market share, down 1.1 percentage points to 13.4 percent in 2015.
Kantar also revealed international retailers struggled to keep up with the rapidly changing trading environment where growth in their stronghold-key cities and provincial capitals-was sluggish, while they experienced stronger competition from local players in lower-tier cities as well as competition from the e-commerce giants.