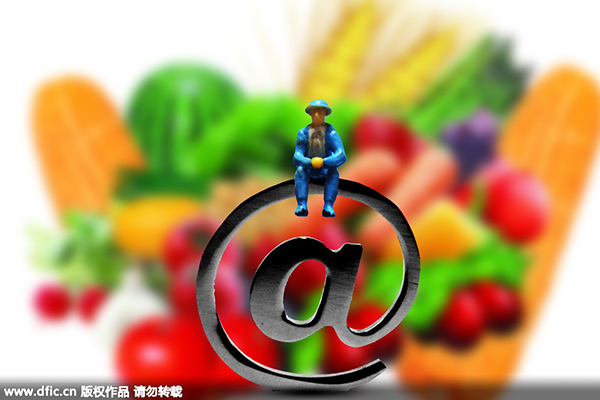 BEIJING - China launched a national e-commerce platform on Thursday to serve rural areas through supply and sales of agricultural products.
Set up by All China Federation of Supply and Marketing Cooperatives, www.gxyj.com, aims to match supply and demand of daily consumer products, agricultural production materials and produce via online to offline cooperation.
Users can trade online and use services ranging from online payment to logistics and quality certification, according to Wang Zhengwei, chairman of China Co-op E-commerce Ltd.
The e-commerce platform also sets up specific zones for specialty produce and direct-sale products to offer convenient, safe and quality online shopping services to rural and urban users.
China will establish sound e-commerce infrastructure and policies while nurturing a batch of influential agricultural e-commerce brands in the next three years, according to the joint plan from the ministries of agriculture and commerce and the National Development Reform Commission released in September.