A report by the China Internet Network Information Center revealed that news apps were second only to instant messaging players, such as WeChat and QQ, when it came to online traffic. More than 459 million people clicked on news apps by the end of June, roughly 77 percent of Internet users in China.
"The number of those who access news via smartphones has grown 10.6 percent in the first half of this year, compared with 6.4 percent for instant messaging users," the report claimed.
Let's take a look at the top 10 news apps employed by smartphone users, according to TakingData, a domestic third-party mobile data provider.
No 10 VIVA Changdu (super reader)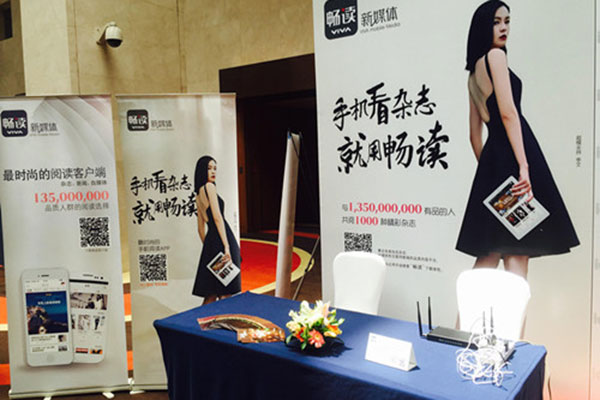 Advertisements for VIVA Changdu are seen in Beijing, June 18, 2015.[Photo/vivame.cn]