The annual Corporate Information Transparency Index (CITI) green supply chain rankings for the top-100 brands were released last week in Tianjin.
This year's data identifies the top 100 brands to carry out environmental management toward their supply chains in China. Huawei ranks at the top of the 40 brands from the the Chinese mainland included in the evaluation.
The CITI index is the world's first quantitative evaluation system to measure brands' environmental supply chain performance in China and aims to confront the environmental challenges caused by the globalization of trade. It was jointly developed by the Institute of Public & Environmental Affairs (IPE) and the Natural Resources Defense Council (NRDC).
Since the publication of the first CITI index evaluation report in July last year, the importance of supply chain management for brands' environmental performance is gradually receiving more attention. A focus on green supply chain was written into the agenda at last year's APEC leaders' summit in Beijing.
Let's take a look the first 10 brands that reserve green supply chains in China.
10. Hitachi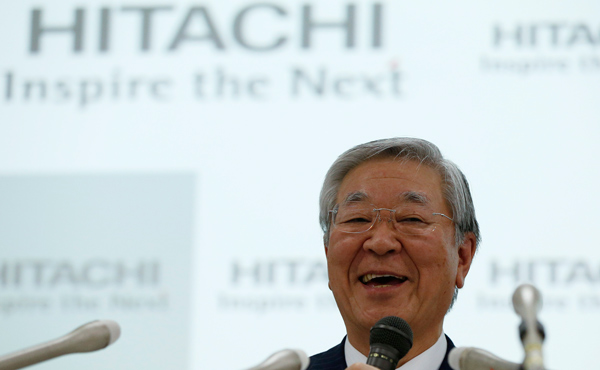 Hitachi Ltd Chief Executive Hiroaki Nakanishi smiles during a news conference in Tokyo February 24, 2015. [Photo/Agencies]