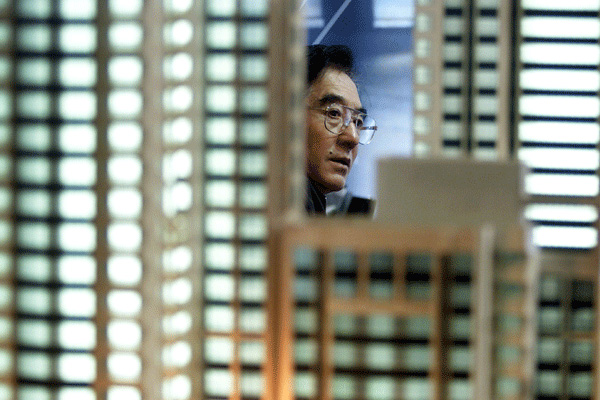 A potential house buyer at a real estate promotion event in Beijing. The Chinese property market is expected to face pressure next year due to the economic slowdown. [Photo / Provided to China Daily]
BEIJING - With a stagnant housing market, Beijing has increased the ceiling of housing public accumulation fund loans from 800,000 yuan ($130,000) to 1.2 million yuan, local authorities announced Wednesday.
The housing pubic accumulation fund consists of long-term housing savings deposited by both employers and workers every month. It can only be used for workers to purchase a house and, if unused, is returned to workers when they leave office or retire.
The current interest rate for housing pubic accumulation fund loans over five years is 4.25 percent, compared with 6.15 percent offered by commercial banks.
The 1.2 million yuan Beijing ceiling is currently the highest in China. In the capital, a 100-square-meter apartment can costs more than 3 million yuan.
First home buyers who acquire a property not exceeding 90 square meters can apply for as much as 1.2 million yuan from Jan 1 in 2015, according to local fund administrators. For second home buyers, the upper limit is still 800,000 yuan.
The new policy should help the moribund housing market. After years of double-digit increases, housing prices in China started to cool in late 2013. The downturn continued in 2014 and spread to most big cities.
The number of new apartments sold in Beijing this year was less than 93,000, down 21 percent. The number of second-hand apartments was just over 94,000, down 37 percent, according to real estate agencies.
To avoid a sharp slowdown in the property market, on Sept 30 a joint announcement by the People's Bank of China, the central bank, and the China Banking Regulatory Commission eased mortgage measures for home buyers. Mortgages on second homes have since been treated as a first mortgage if the buyer has no outstanding mortgage.
Before the easing of rules, 41 out of the 46 cities that had home purchase restrictions removed them. Beijing still bans residents from buying a third home and non-Beijingers can only own one.
The latest monthly data shows new home prices fell in 67 out of 70 cities in November, with 68 cities reporting price drops from the levels of a year before.