No 5 Sony Computer Entertainment Inc
Sony Computer Entertainment, Inc is a Japanese multinational video game company specializing in a variety of areas in the video game industry, and is a wholly owned subsidiary and part of the Consumer Products & Services Group of Sony. The company was established in Tokyo, prior to the launch of the original PlayStation video game system.
Sony Computer Entertainment handles the research & development, production, and sales of both hardware and software for the PlayStation line of handheld and home console video game systems. It is also a developer and publisher of video game titles.
Game titles: Gran Turismo, The Last of Us, Uncharted, LittleBigPlanet
Metacritic score: 72.3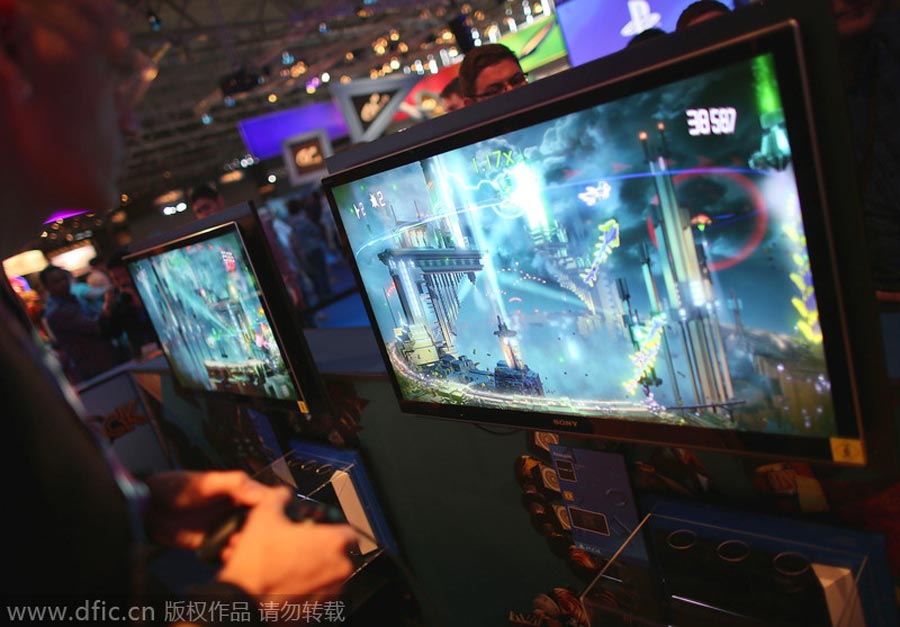 People test PlayStation 4 at a booth of Sony at the trade fair for video games Gamescom in Cologne, Germany, August 21 2013. [Photo/IC]