Due to cultural influence, the rich in Asia buy or hold on to real estate properties, including luxury homes, primarily to increase their wealth. The wealthy Asians are willing to spend 28 percent of their total capital to invest in real estate, according to a report from World Entrepreneur magazine.
With Asians buying 40 percent of luxury homes around the world, many Chinese own properties in Hong Kong, New York, London, and Sydney. In China, the real estate sector has been a hot topic for many years.
Here's a look at top 10 luxury houses in Asia, including China.
1 Twelve Peaks
This project is located on No 12 Mount Kellett Road in Hong Kong, and has 12 houses in total. Its plot ratio (an index that reflects owner's feeling: the lower the index, the better the feeling) is 0.593. Market rate of a house here is 1.5 million yuan per square meter.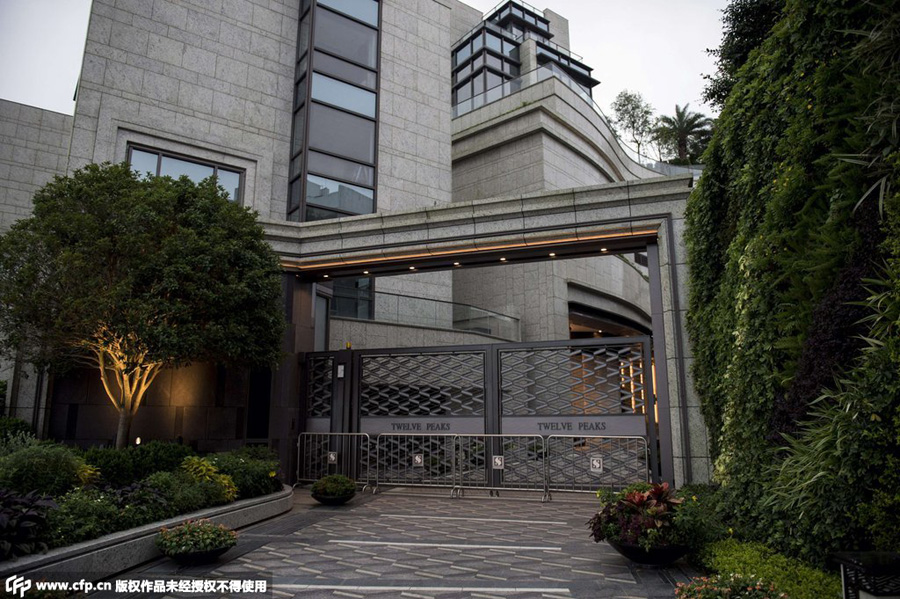 Entrance to the luxury Twelve Peaks property in the affluent Victoria Peak district of Hong Kong, August 7, 2014. [Photo/CFP]