Sweeping rural reform ended communal farming in 1978 and the "household contract responsibility system" came in its place.
Urban land is owned by the state and rural land is under collective ownership. Under the system, rights to the majority of collectively-owned farmland were split and allocated to farmers.
Grain production has picked up since then.
China saw a bumper harvest for the 10th consecutive year in 2013 and summer grain output hit a record high of 136.6 million tonnes in 2014.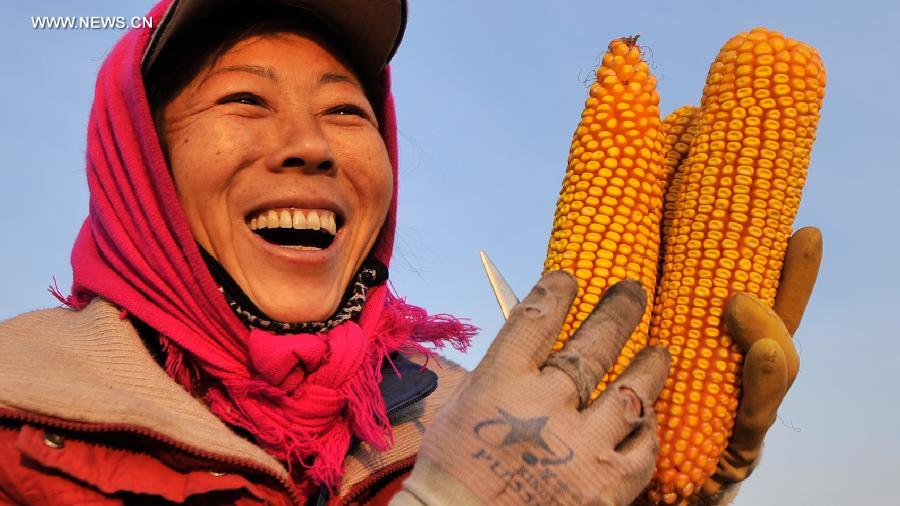 Farmer Zheng Chunfang shows her newly-picked corns in Shijia village of Yushu city, Northeast China's Jilin province, Oct 15, 2014. As one of major granaries of China, Jilin province is expected to see the 11th harvest year despite the lingering drought this summer. [Photo/Xinhua]