A three-person team, 15 airplanes per day, five minutes' cleaning time and bending down more than 200 times on one airplane - this is the hectic schedule of aircraft cleaners.
10:30 am starts the busy clock ticking.
Wu Shasha, 27, a team leader of the cabin cleaning service of China Southern Airlines North Branch, has been an airplane cleaner for 10 years.
Many people think the job is just doing simple cleaning. In fact, cleaning is the easiest part, said Wu. Besides cleaning more than 100 seats, the team has to be responsible for newspaper delivery and passing food and drinks to the cabin crew.
At present, Wu leads a 22-member team.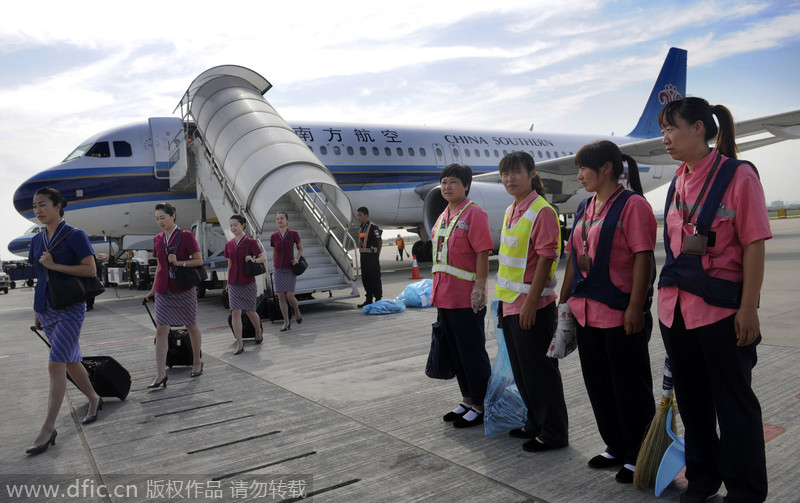 Cleaners wait for start of work in Shenyang, Northeast China's Liaoning province, Aug 5, 2014. [Photo/IC]