It takes 3,000 years for a tree to blossom. It takes another 3,000 years for the flowers to bear fruits. Another 3,000 years are also needed for these kid-shaped fruits to turn ripe.
This is how Journey to the West, one of China's most famous literature works, describes a variety of "ginsengfruit."
These kid-shaped fruits, sold at 20 yuan each in Hangzhou, East China's Zhejiang province, are actually a kind of melon called solanum muricatum, a species of solanaceae perennial herb.
They don't have a natural kid shape, but are turned into that shape through "plastic surgery", by putting a mould when the fruit starts to grow.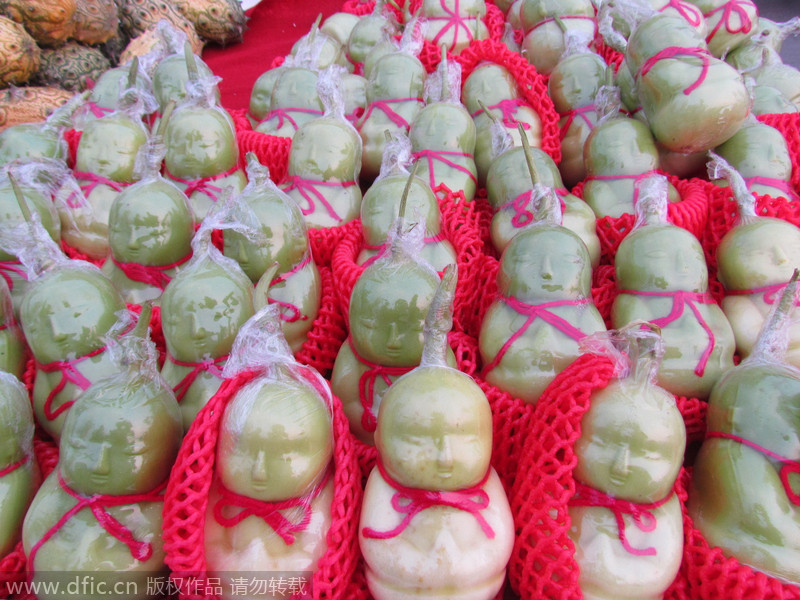 Kid-shaped fruits are selling at 20 yuan each in Hangzhou, East China's Zhejiang province on Oct 5, 2014. They don't have a natural kid shape, but are turned into that shape through "plastic surgery", by putting a mould when the fruit starts to grow. [Photo/IC]