Innovation has long been recognized as the key to a modern economy. Legends around several self-made billionaires worldwide show how powerful such modernizers can be.
The Chinese version of Forbes released its first list of China's top 10 innovators on August 28.
Compiled according to achieving commercial success based on technology; playing a decisive role in that success; significantly changing or reversing the industry; creating a new group of users and being widely expected to make the next big thing, those featured here appear on the inaugural list.
Jia Yueting
Founder of video website Letv.com in 2004.
In 2013, Letv.com shares held by Jia appreciated from 3.359 billion yuan to 18.978 billion yuan.
The shares were boosted by TV sets rolled out by Letv.com and acquisitions of a film company and new media firm for a total of 1.6 billion yuan.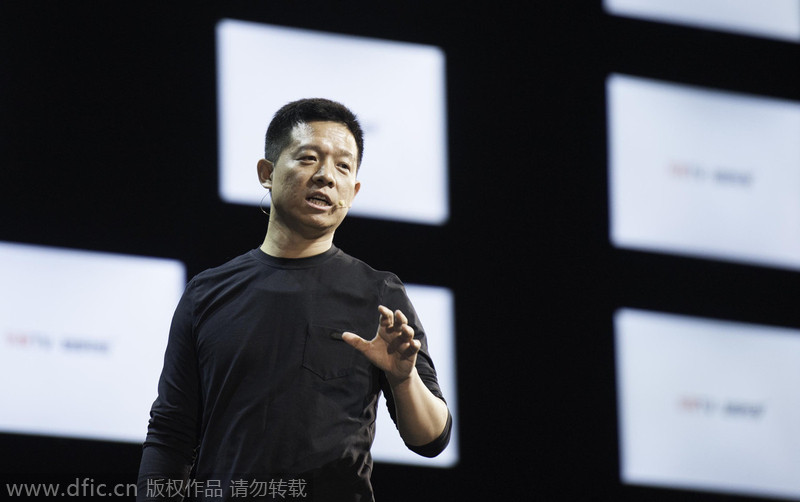 Jia Yueting speaks in Beijing, April 9, 2014. [Photo/IC]