There are just 19 workers out of 70 in the steel rolling process line in the last traditional steel mill in the central area of Chongqing municipality, Southeast China.
Shuangbei steel rolling mill was founded in 1984 and is now the last remaining traditional rolling mill in Chonqing's central area.
Once Chonqing was one of the most important heavy industrial cities in China, and the steel industry played a decisive role in Chongqing's industrial sector. However, with time, many steel rolling mills moved out of the central area of Chongqing.
Shuangbei is also expected to move out within one or two years, according to the plant's head Chen Rongkai.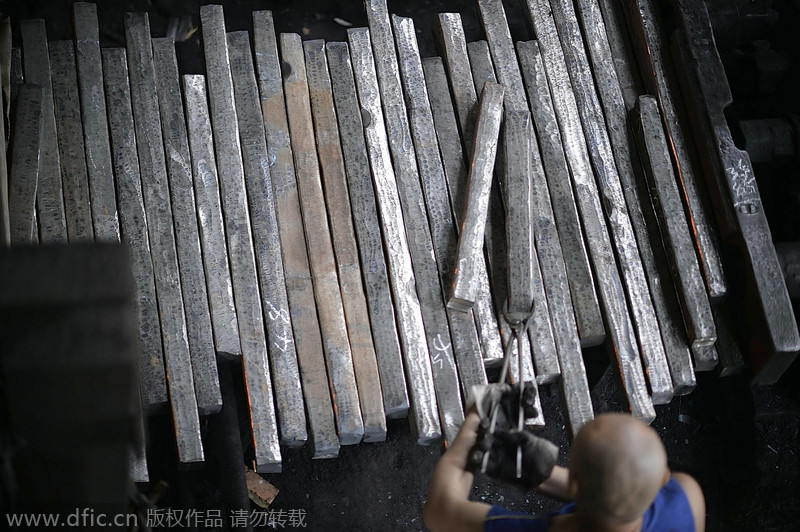 High tensile alloy bars lined on the ground, waiting to be rolled into thin steel in Shuangbei steel rolling mill, Chongqing, China, Sept 16, 2014. [Photo/IC]