Since China joined the World Trade Organization and became one of the important automobile industry players in the world, the growth of imports, joint ventures and localization has been in an overdrive.
New cars from many global giants made their debut at the ongoing 2014 Paris Auto Show. According to the motoring channel of Tencent, auto.qq.com, most of them will either enter directly or localize their products when they hit the roads in China by 2015.
Here's a look at some of the new offerings.
Ford S-MAX
Estimated import date: 2015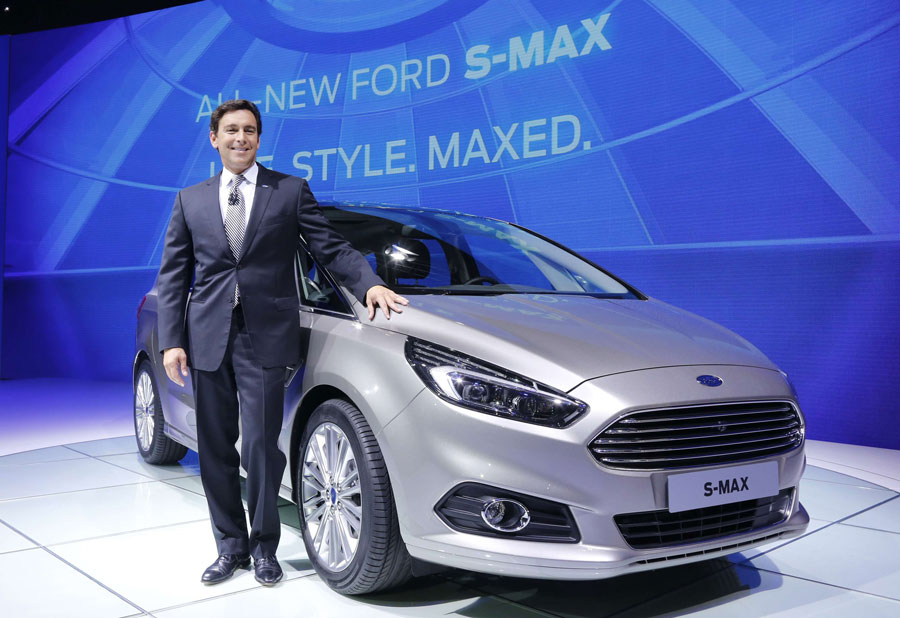 Ford Motor Company Chief Operating Officer Mark Fields poses next to the new Ford S-MAX displayed on media day at the Paris Mondial de l'Automobile, October 2, 2014. The Paris Auto Show opens its doors to the public from October 4 to October 19. [Photo/Agencies]