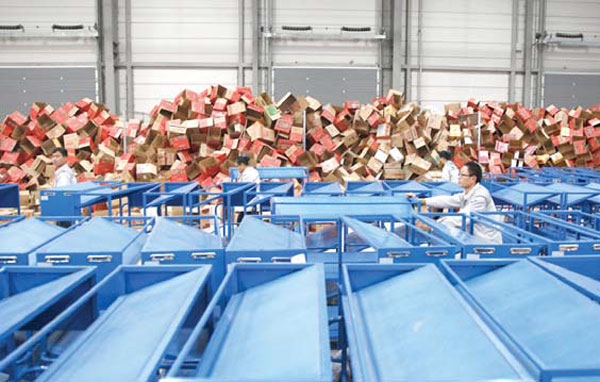 Packages from Tmall supermarket piled up on Nov 11, Singles Day.[Provided to China Daily]
Baidu has also hired Andrew Ng, who was once head of Google Brain, as its chief scientist to lead its research and development operations into the development of artificial intelligence in Beijing and San Francisco.
"I just don't think it is a great option for Alibaba. If you look at its Taobao core business, it is not growing as fast as before. How much can Alibaba gain from innovation? It is best going into other areas from which it can generate faster returns," says Lin Chen, assistant professor of marketing at China Europe Business School, or CEIBS, in Shanghai.