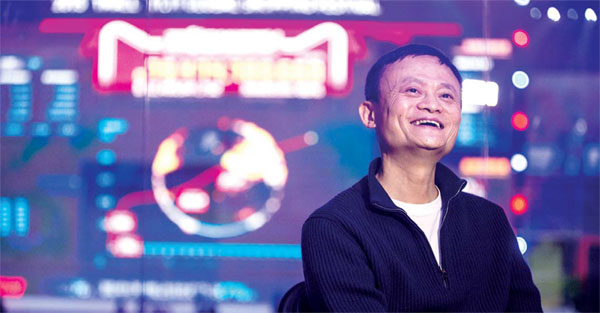 Jack Ma, founder of Alibaba. The e-commerce giant attracted some 115 million buyers to its platforms, which also include Tmall, on Singles Day, Nov 11, 2015. [Photos Provided to China Daily]
Gil Luria, an analyst at Wedbush Securities, put the slowdown in Alibaba's sales to the wider factor of the Chinese economy easing.
"The reality is, from these numbers we see Chinese consumer spending is slowing as well," he told Bloomberg.
Alibaba also faces the imminent prospect of the e-commerce market in China reaching greater maturity with less scope for the almost exponential growth of recent years.
It is set to grow at only 16 percent per annum in 2018, according to Iresearch, the Beijing-based consultancy, compared to 70 percent in 2011.
This is likely to prove something of a wakeup call not just for Alibaba but the whole e-commerce sector in China.