Riding the wave of big bargain buy-ups
Updated: 2013-10-14 06:31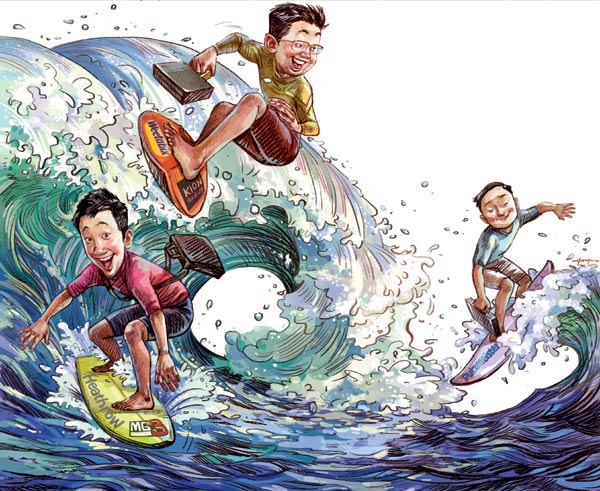 [Li Min / China Daily]
Chinese companies make their mark in Europe with flurry of M&A deals
Weetabix cereal, MG3 hatchbacks, London black cabs, the Lloyds of London building, red wine from Bordeaux and Danish audio equipment maker Bang & Olufsen: They do have some things in common. All were cash-strapped and are now enjoying a fresh lease of life, thanks to Chinese companies.
Many of these brands are iconic names that have been around for ages. Although some are now controlled by Chinese companies there has been hardly any difference in the quality, look, feel and availability of the products, experts say. More importantly, the timely Chinese investment has helped local communities by preserving and creating more jobs in an otherwise bleak environment.
Across Europe, be it Germany, Italy, Belgium, the UK or France, investment by Chinese companies has been rising steadily and moved on to broader sectors, such as innovation and luxury.
According to Thomson Reuters, M&A deals involving Chinese companies rose 12.5 percent year-on-year to $172.7 billion during the first three quarters of this year. During the same period the value of cross-border Chinese M&As grew 10.5 percent year on year to $67.5 billion.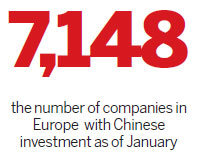 Yingni Lu, director of the London-based consultancy firm EcoLeap, says Chinese companies are now changing tack in Europe and looking at deals that will give them access to the key technologies and technical know-how of their European targets.
To some extent, that also explains the increased interest in European M&A deals among Chinese companies, experts say. According to data provided by stock market research firm Dealogic, the value of Chinese acquisitions in Europe reached $10.5 billion last year, compared with $259 million in 2002. The number of Chinese deals in Europe reached 78 last year, compared with just 11 in 2002, according to Dealogic.
Germany is still one of the top choices for M&A deals by Chinese companies because of its wealth of engineering talent and premium technology. Last year, Chinese companies snapped up German forklift maker Kion Group and cement-machinery maker Putzmeister. Other destinations such as the UK, Italy, Switzerland and France are also seeing more interest from Chinese companies.
China Investment Corp, the country's sovereign wealth fund, acquired minority stakes in infrastructure including the UK's Heathrow Airport Holdings and Thames Water Utilities Ltd. Another state-owned company, China Three Gorges Corp, bought 21 percent of Portuguese power company EDP-Energias de Portugal SA.