Go-between helped to cement key tire deal
Updated: 2013-08-12 03:00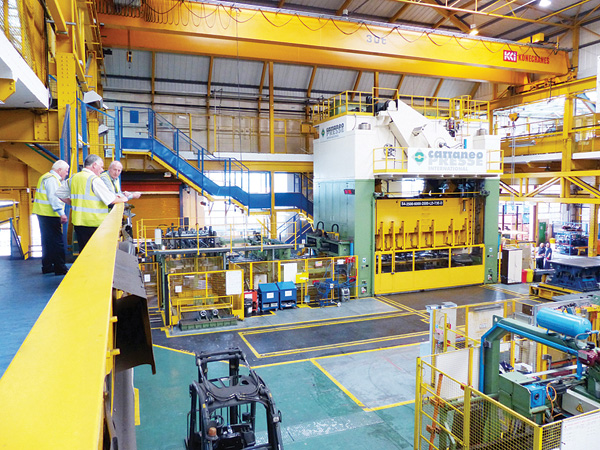 Shandong Yongtai Chemical Group's acquisition of Covpress Ltd has been welcomed by the local community. CHINA DAILY
Chinese purchase of British firm built on respect and mutual trust, says UK MD
When Shandong Yongtai Chemical Group bought the British firm Covpress Ltd last month it marked one of China's biggest investments in Britain. It was help from a British partner that Yongtai has worked with for 10 years that cemented the deal.
The partner is TIA Treadsetters Ltd, a firm that first started buying tires from Yongtai in 2003 to supply its European customers.
Time and mutual respect strengthened trust between the two partners, so when TIA Treadsetters heard that strategic investors in the automotive supplier Covpress wanted to sell the company, it notified Yongtai.
"It was clear that Yongtai wanted to make an investment in the UK's car industry and, because of our longstanding relationship, there were discussions between us and Yongtai as to what that may be," says Trefor Jones, the managing director of TIA.
"Our chairman Peter Smith approached Yongtai's managing director, You Xiaoming, and said, 'Here is an opportunity too good to miss'," Jones says, emphasizing the importance of trust "between our two companies and ourselves personally" to make the deal possible.
What followed were 14 months of negotiations and other paperwork, throughout which TIA's team played a significant role, drawing on its knowledge of the industry and the legal framework in Britain.
The deal, sealed late last month, was valued at $45.3 million, with Yongtai taking a 70 percent stake and TIA the rest.
It was one of the biggest investments by Chinese companies in the automotive industry in Britain since Nanjing Automobile (Group) Corp rescued MG Rover Group in a $53 million takeover eight years ago.
The difference in the latest case is that Covpress is a successful company with a long and distinguished history despite several changes of ownership.