CMOC buys stake in Rio Tinto gold, copper mine
Updated: 2013-07-30 00:01
Rio Tinto Group has reached a binding agreement to sell its 80 percent stake in Northparkes, a copper and gold mine in Australia's New South Wales, to China Molybdenum Co Ltd for $820 million.
The Chinese company is the world's fourth-largest molybdenum and second-largest tungsten concentrate producer.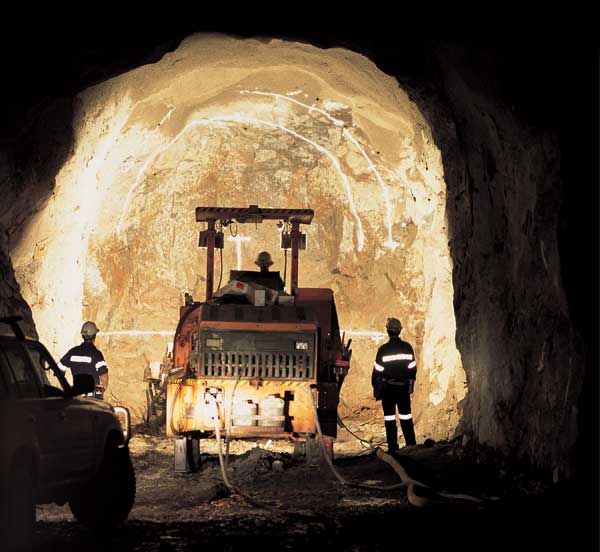 A mobile drill rig digs a tunnel at the Northparkes copper and gold mine owned by Rio Tinto Group in Australia. The group has reached a binding agreement to sell its 80 percent stake in Northparkes to China Molybdenum Co Ltd.Photo provided to china daily
"The sale of Northparkes represents great value for our shareholders and demonstrates our continued focus and discipline in the way we allocate capital across the group," said Chris Lynch, Rio Tinto's chief financial officer, in a statement on Monday.
Lynch said that Northparkes is a successful business but is not of sufficient size to be a good fit with Rio Tinto's strategy. The Anglo-Australian mining giant will continue to manage Northparkes as to safety and environmental standards during the transition to the new Chinese owner. The deal is expected to be completed by the end of 2013.
CMOC is primarily engaged in the mining and processing, smelting, downstream processing, trading and research and development of molybdenum, tungsten and other metals.
The Chinese company's last asset purchase was in 2008, when it paid $45 million for three gold mines in China.
"The agreed sale of Northparkes follows our recently completed divestment of the Eagle nickel project in the United States, while the Palabora sale is now unconditional and expected to close on July 31," Lynch said.
The sale is subject to Rio Tinto's joint venture partners, Sumitomo Metal Mining and Sumitomo Corp Mineral Resources, waiving or failing to exercise their pre-emption rights under the terms of the Northparkes joint venture agreement.