No 8 'Doha Port' stadium, Doha, Qatar
Doha Port Stadium is a proposed football stadium which will be built in Doha, Qatar, in time for the 2022 FIFA World Cup.
According to qatcom.com, the entire stadium will be powered by the sun's rays to provide a cool environment for players and fans. Adapting solar energy into electricity the solar installations will export energy onto the power grid that will then be used to cool both fans and players.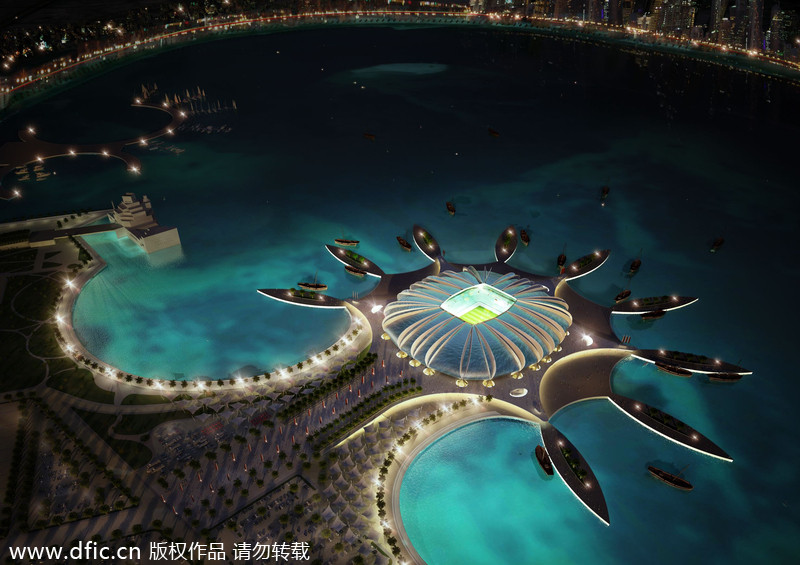 A 3D sketch effect of the 'Doha Port' stadium, to be built in Doha, Qatar, for the FIFA World Cup 2022. [Photo / dfic.cn]