No 3 Stade de Suisse, Bern, Switzerland
It is the home ground of the Swiss football team BSC Young Boys, and is currently the second-biggest all-seat football stadium in Switzerland.
With a capacity of 32,000 spectators, the Stade de Suisse is one of the eight stadiums that held the EURO 2008, or the 2008 UEFA European Football Championship.
According to go-green.ae, the stadium now has a total of more than 7,930 modules from the Japanese technology company Kyocera, providing an overall output of 1,346.774 kWp. The complete plant produces an annual energy yield of 1,134,045 kWh and saves on the emission of 630 tons of CO2 per annum.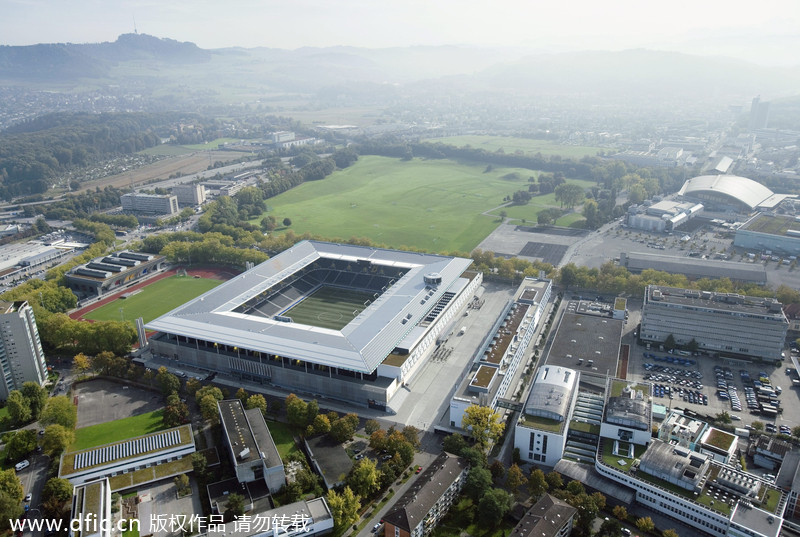 Aerial view of the football stadium Stade de Suisse, former Wankdorf stadium, in Bern, Switzerland, pictured on Oct 1, 2007. [File photo / dfic.cn]