'Made in China' dinosaurs amuse the world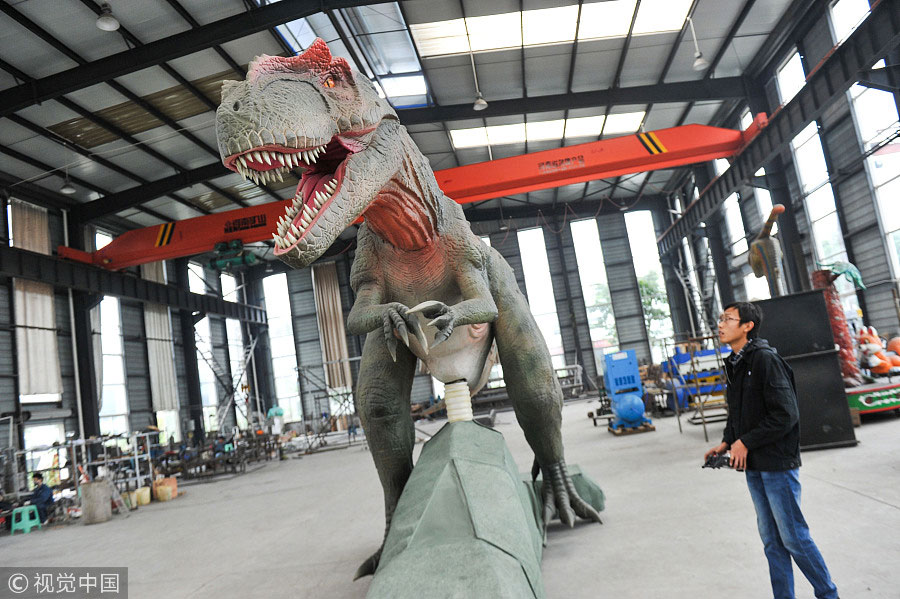 A worker moves an animatronic dinosaur with a remote control at Zigong Gengulongteng Science and Technology Co Ltd in Southwest China's Sichuan province Nov 17, 2017. [Photo/VCG]
In Zigong city of Southwest China's Sichuan province - a place known as the hometown of dinosaurs — the business of making animatronic prehistoric creatures has been thriving.
More than 90 percent of the world's simulation dinosaurs are made in the city by local manufacturers. These engineering marvels are then displayed in parks, museums, shopping malls or exhibitions across the world.
To upgrade the industry, local manufacturers such as Zigong Gengulongteng Science and Technology Co Ltd, are applying artificial intelligence technology into the simulation dinosaurs.
At present, Gengulongteng has released animatronic dinosaurs with 15 types of movement and voice recognition.