10 imported goods that will become cheaper
The Ministry of Finance announced on Friday cuts in import tariffs on some consumer products starting from December.
The reduction of import tariffs will affect 187 tariff codes, including on food, health supplements, pharmaceuticals, garments and recreational products, and the average rate will drop to 7.7 percent from 17.3 percent, according to the ministry.
Let's take a look at some of the products that will enjoy reduced tariffs.
Seafood
The import tariffs for frozen Atlantic salmon and huchen will be reduced from 10 percent to 5 percent. Tariffs for live,fresh or chilled rock shrimp and lobsters will be cut from 15 percent to 5 percent.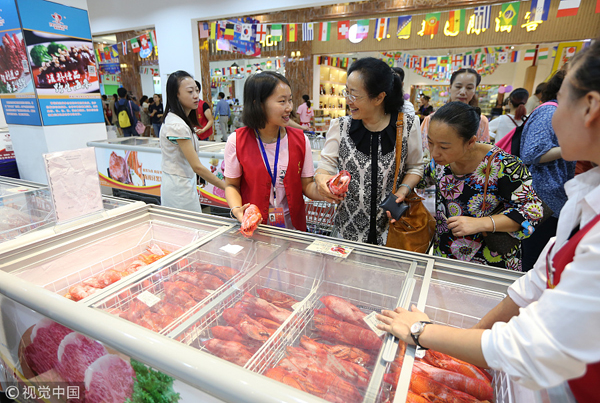 Customers pick seafood at a shopping festival for imported commodities in Kunming, Southwest China's Yunnan province, Aug 13, 2016. [Photo/VCG]