No 2 Mineirão, Brazil
Mineirão, located in the Pampulha neighborhood of Belo Horizonte and inaugurated on December 5, 1965, is run by the Minas Gerais state government. It is the largest football stadium in the state of Minas Gerais, Brazil, and the second-largest in the country, after Maracanã.
It served as a venue in the 2013 FIFA Confederations Cup, and it will be the host stadium for the 2014 FIFA World Cup. In addition, it will also see some matches of the football tournament of the 2016 Summer Olympics.
The stadium is equipped with a 1.4MWp solar array and the entire project cost was $16.1 million.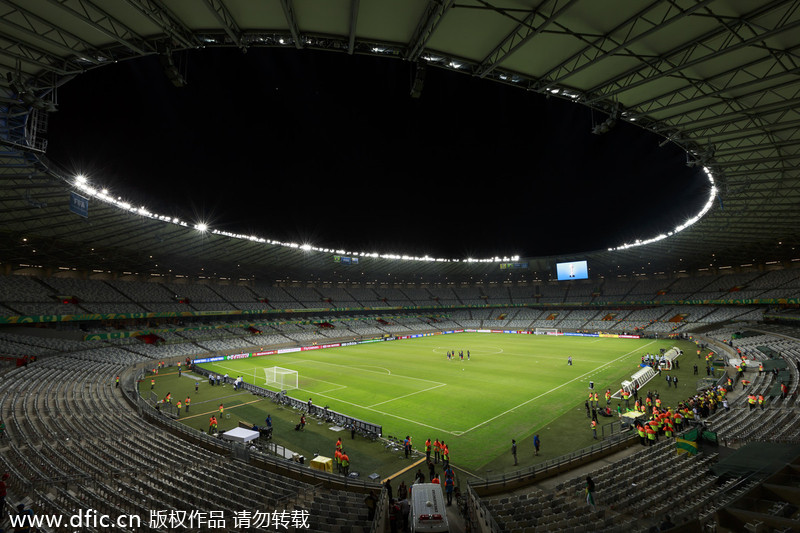 Mineirão stadium [File photo / dfic.cn]