No 6 AFG Arena, St.Gallen, Switzerland
AFG Arena is mostly used for football matches and hosts the home matches of FC St. Gallen of the Swiss Super League.
According to tritec-energy.com, a 202.4 kWp photovoltaic installation was implemented on the flat roof of the IKEA AFG Arena in St Gallen, commissioned by Municipal Utility St Gallen. The installation produces an annual energy yield of 190,250 kWh. This corresponds to a CO2saving of 95 tons. The installation supplies 50 average house-holds per year with electrical energy.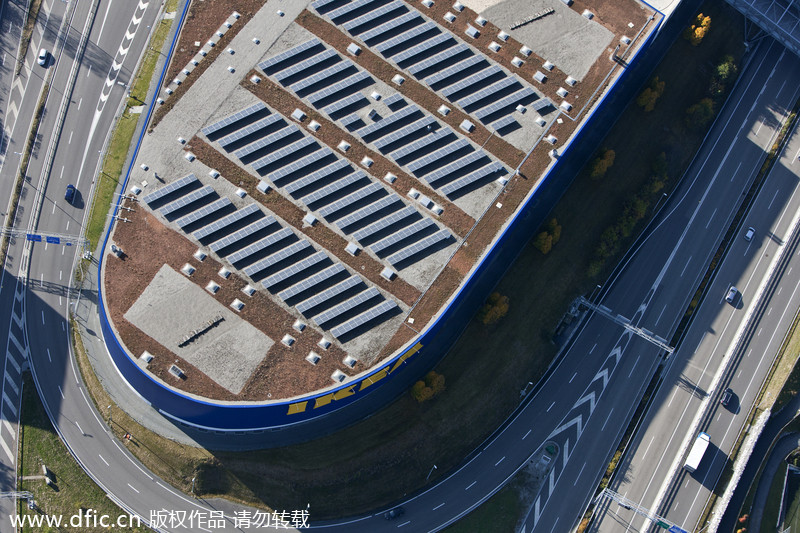 Solar panels cover the roof of IKEA at the AFG stadium in St Gallen, Switzerland, pictured on November 5, 2010. [File photo / dfic.cn]